Saturday Box Office: Tyler Perry's Married Targets $23M 3-Day; Game Plan, Michael Clayton, We Own The Night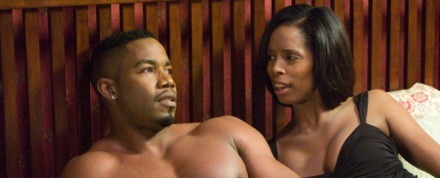 Tyler Perry's Why Did I Get Married?  (Lionsgate) got a solid 21% upturn from its excellent opening day, and, although the movie won't reach $25M for the weekend, its expected $23.07M haul will be more than enough to win the 3-day. It also marks the 2nd-best opening of Perry's filmmaking career, trailing only 2006's Madea's Family Reunion ($30M opening).
Amazingly, Tyler Perry's poorly-reviewed relationship comedy will more than double the estimated 3-day performances for George Clooney in Michael Clayton (Warner Bros) and Mark Wahlberg and Joaquin Phoenix in We Own the Night (Sony), and Married will more than triple the business of Universal's Elizabeth: The Golden Age starring Oscar winner Cate Blanchett.
As I fisrt reported Friday night (see below), Disney holdover The Game Plan will finish #2 for the weekend. After delivering another $5.13M on Saturday, the family comedy starring Dwayne "The Rock" Johnson will finish the frame with about $11.59M putting the pic just shy of $60M domestic. After outperforming Michael Clayton on Friday, the younger-skewing We Own the Night got just a 14% Saturday bump. I'm projecting that  Michael Clayton will finish 3rd for the weekend with an estimated $11.13M followed by the gritty James Gray-directed crime thriller with a likely $10.7M.
Universal cannot be happy with its Elizabeth: The Golden Age, which, despite solid reviews, managed only an 18% Friday-to-Saturday increase for $2.41M. This period biopic will require steady Oscar buzz in order to survive its estimated opening weekend of $6.37M.
EXCLUSIVE FANTASY MOGULS EARLY SATURDAY ESTIMATES
1. NEW – Tyler Perry's Why Did I Get Married? (Lionsgate) – $9.31M – $4,633 PTA – $17M cume
2. The Game Plan (Buena Vista) – $5.13M – $1,641 PTA – $56M cume
3. Michael Clayton (Warner Bros) – $4.58M- $1,825 PTA – $8.9M cume
4. NEW â€" We Own the Night (Sony) – $4.27M – $1,810 PTA – $8M cume
5. The Heartbreak Kid (Dreamworks/Paramount) – $3.04M – $943 PTA – $23.8M cume
6. NEW â€" Elizabeth: The Golden Age (Universal) – $2.41M – $1,206 PTA – $4.5M cume
7. The Kingdom (Universal) – $1.99M – $703 PTA – $38.7M cume
8. Across the Universe (Sony) – $1.51M – $1,592 PTA – $11.6M cume
9. Resident Evil: Extinction (Sony) â€" $1.11M – $497 PTA – $47.2M cume
10. The Seeker: The Dark is Rising (Fox) – $954,000 – $301 PTA – $6.4M
EXCLUSIVE FANTASY MOGULS REVISED 3-DAY ESTIMATES
1. NEW – Tyler Perry's Why Did I Get Married? (Lionsgate) – $23.07M -
$11,473 PTA – $25.3M cume
2. The Game Plan (Buena Vista) – $11.59M – $3,706 PTA – $59.5M cume
3. Michael Clayton (Warner Bros) – $11.13M – $4,433 PTA – $12.2M cume
4. NEW â€" We Own the Night (Sony) – $10.7M – $4,556 PTA – $10.7M cume
5. The Heartbreak Kid (Dreamworks/Paramount) – $7.15M – $2,212 PTA – $25.7M cume
6. NEW â€" Elizabeth: The Golden Age (Universal) – $6.37M – $3,186 PTA – $6.37M cume
7. The Kingdom (Universal) – $4.82M – $1,701 PTA – $40.2M cume
8. Across the Universe (Sony) – $3.68M – $3,863 PTA – $12.5M cume
9. Resident Evil: Extinction (Sony) â€" $2.63M – $1,171 PTA – $48M cume
10. The Seeker: The Dark is Rising (Fox) – $2.2M – $696 PTA – $7.1M
Read more at FantasyMoguls.com