Christmas In Wonderland Movie Trailer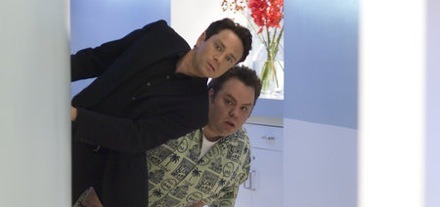 I can imagine that someone went around Hollywood pitching this movie as "Home Alone meets Blank Check, but in a mall." And it's just that. Christmas in Wonderland is about three kids who just moved to to Edmonton with their Dad. When they go shopping at West Edmonton Mall they find counterfeit cash. They inadvertently help catch the crooks, and later make a discovery about Santa. The film stars Patrick Swayze, Carmen Electra, and Chris Kattan. James Orr isn't a good director by any stretch of the imagination, but Mr. Destiny is one of my all time guilty pleasures (again, I agree – isn't a good movie).
Does anyone know if the mall in the trailer actually exists? Is it in Edmonton? Because it sure looks like a lot of fun (the mall, not the movie). I'm surprised to see Yari Film Group are the ones releasing this film, as they are usually responsible for smarter niche films. Check out the trailer after the jump thanks to moviefone.
Christmas in Wonderland hits theaters on November 21st 2007.