The Most Anticipated Movie Of The Next Year
What is the most anticipated movie scheduled for release in the next year?
The Dark Knight... nope.Iron Man? Nah uh.I Am Legend? Will Smith wishes.
The answer to the question and more after the jump.
MovieTickets.com conducted a survey of 2,000 moviegoers, and came up with a list of the top 20 movies coming out in the next year. And what film is at the top of the list?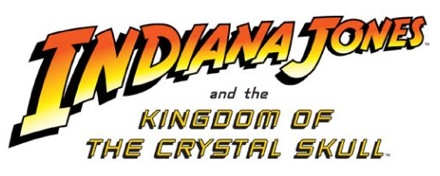 Indiana Jones and the Kingdom of the Crystal Skull
I'm actually pretty shocked about this one considering many younger people I have talked to seem to have little to no interest in this series (which shocked even me). I'm also bewildered at many of the other placements on the list. For instance, how is American Gangster higher than Iron Man? And how is National Treasure 2 higher than I Am Legend? Get Smart over Beowulf?
Sure, the marketing for American Gangster is already in full swing, and a film like Iron Man has only released a teaser trailer online, so it's understandable why Gangster is placed higher on the list. However, something like Mamma Mia! or Get Smart ranking higher than The Wachowski Brothers' Speed Racer is quite surprising.
Check out the full list below. And if you have a second, tell us what your most anticipated films of the next year are.
1. Indiana Jones and the Kingdom of the Crystal Skull
2. The Dark Knight (Batman Begins 2)
3. National Treasure: Book of Secrets
4. American Gangster
5. The Chronicles of Narnia: Prince Caspian
6. Iron Man
7. I Am Legend
8. Get Smart
9. The Mummy: Tomb of the Dragon Emperor
10. Charlie Wilson's War
11. Hancock
12. Beowulf
13. His Dark Materials: The Golden Compass
14. Mamma Mia!
15. The Incredible Hulk
16. Speed Racer
17. Step Brothers
18. Bee Movie
19. Mr. Magnorium's Wonder Emporium
20. Starship Dave