White Jazz Casting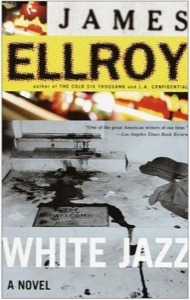 The characters of Junior Stemmons and Glenda Bledsoe have been cast in Joe Carnahan's upcoming adaptation of James Ellroy's White Jazz. So who will be playing Stemmons and Bledsoe? Carnahan won't say.
"I cant reveal their names but rest assured, the choices will shock and amaze: Pissing off some while pleasing many more," says Carnahan. "I can tell you one of the actors I worked with in Smokin' Aces will be playing whackjob deviant kid cop Junior Stemmons."
So anyone willing to place some guesses on which Smokin' Aces alumni will be joining George Clooney?
Set in late 1950s Los Angeles, White Jazz tells the story of vice cop Dave Klein (Clooney). When he senses he's being set up by the police commissioner, he sets out to expose a decades-old network of corruption engineered by the LAPD. Jason Bateman and Peter Berg are also attached to the production. The film will hit theaters in 2009.