27 Dresses Movie Trailer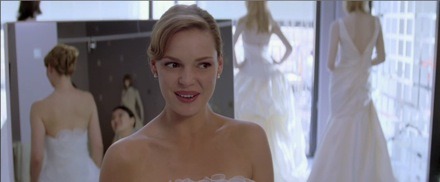 You probably think that the only reason why we'd be posting the 27 Dresses trailer is because of Katherine Heigl. And you would be right in your assumptions. It's a romantic comedy about marriage, so what more can I say? They are promoting it as "From the screenwriter of The Devil Wears Prada and starring "Knonked Up's Katherine Heigl". It's so funny how studios decide to market movies now-a-days. I'm not saying they are wrong, it's just very amusing. Check out the trailer after the jump.
[flv:http://media2.slashfilm.com/slashfilm/trailers/27dresses.flv 470 196]
A single woman is tired of always being the bridesmaid at her friends' weddings. This time, she sets off to find her own Mr. Right. The movie stars Katherine Heigl, James Marsden, Malin Akerman, Edward Burns and Melora Hardin. 27 Dresses hits theaters on January 11th 2008.
You can also watch the trailer in HD on Yahoo! Movies.