Guillermo Del Toro's Next: At The Mountains Of Madness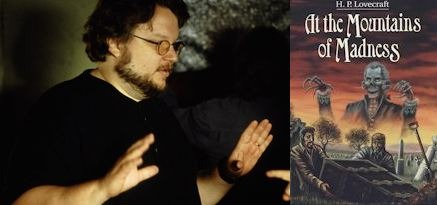 The live action Tarzan film has put on hold so that Pan's Labyrinth mastermind Guillermo del Toro can tackle one of his passion projects. LatinoReview has learned that Guillermo will be directing an adaptation of At the Mountains of Madness next after he finishes Hellboy 2 (due Summer 2008). Based on the 1931 H.P. Lovecraft novel, the film will follow explorers who journey to Antarctica where they uncover an ancient race of beasts in the ruins of a lost civilization.
Del Toro has previous said that "The studio [Warner Bros] is very nervous about the cost and it not having a love story or a happy ending, but it's impossible to do either in the Lovecraft universe."
HP Lovecraft is one of the seminal horror authors of the twentieth century. He wrote more than one hundred stories, and achieved popular acclaim in such publications as Astounding Stories and Weird Tales. Cliver Barker has said that "Lovecraft's fiction is one of the cornerstones of modern horror." Madness is considered by Lovecraft scholar S. T. Joshi to represent the decisive "demythology" of the Cthulhu Mythos. Director John Carpenter's 1995 Lovecraftian tribute movie In the Mouth of Madness bases its title on this story, although the plot is unrelated.