Six Flags Announces Dark Knight Roller Coaster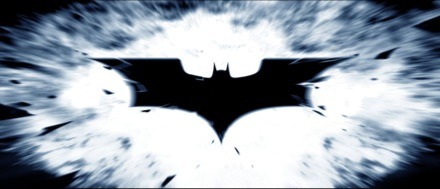 Six Flags is building a new Dark Knight themed roller coaster at three parks. The new attraction named The Dark Knight Coaster will open at Six Flags Great Adventure in Jackson, NJ, Six Flags Great America in Gurnee, IL and Six Flags New England in Agawam, MA in May 2008, just months before Christopher Nolan's film hits the big screen. Each installation will cost an estimated $7.5 million.
According to Six Flags, The Dark Knight Coaster will "transform guests into citizens of Gotham City – caught in the middle of a city under siege and torn apart by The Joker." The Dark Knight Coaster's will use storytelling, physical movement, video, sound and special effects to bring guests a one-of-a-kind dark ride experience.
Six Flags says the excitement begins as guests venture through demented hallways of twists, turns and hallucinatory images, while they are tormented by The Joker himself. Then as they set foot onto a distressed, vandalized train platform, they can only guess at what awaits them as they speed through six 180-degree hairpin turns, climb unseen hills, plunge into pitch darkness and dip into unforeseen danger. And of course, in the midst of all this chaos it'll be up to Batman himself to save you.
No word on if they will use images and footage from Christopher Nolan's film, or if the cartoon/comic book versions of Batman and The Joker will instead be featured. The majority of the other Six Flags DC Comics-themed attractions feature the latter.
The Dark Knight hits theaters on July 18th 2008.
Source: UltimateRollercoaster.com, SuperHeroHype