Guess Who: Southland Tales Edition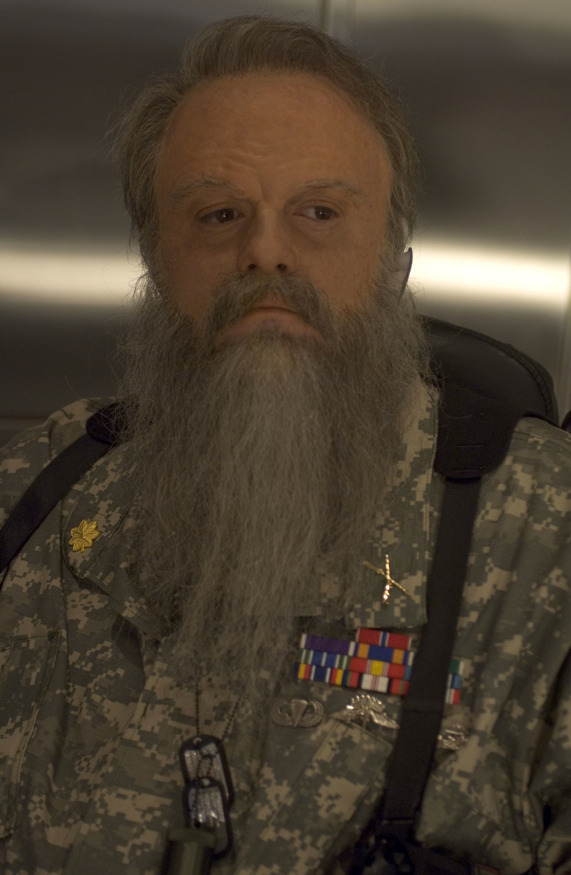 The photo to the right comes from Richard Kelly's upcoming film Southland Tales. Guess who the actor is behind the make-up. Right click on the photo t get a better look.Hints:
He was the first and only guest on Michael Moore's 1997 Fox pilot "The Michael Moore Show"
He was born in New Jersey
One of his life long dreams is to host "Saturday Night Live"
Was member of the dramatic jury at the Sundance Film Festival in 2000.
Is also a writer/director.
He appeared in one of the top 10 biggest films of 2007.
Find out the answer after the jump.
...
......
........
Simon Thiery is played by Clerks filmmaker and star Kevin Smith.