Tobey Maguire To Bring Robotech To The Big Screen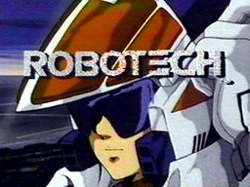 Warner Bros has picked up the rights to bring the classic anime series Robotech to the big screen. Tobey Maguire is producing the film, with plans to star.
Robotech refers to the scientific advances discovered in an alien starship that crashed on a South Pacific island. With this technology, Earth developed giant robotic machines or mecha (many of which were capable of transforming into vehicles) to fight three successive extraterrestrial invasions. At the time of its broadcast, Harmony Gold also launched Robotech through a popular line of comics to be followed by novels, role-playing games, video games, comic books, toys, and other consumer products.
I never really followed the series but I've heard that many people love the complex sci-fi plot. And it seems ripe for a big screen adaptation, especially coming off the huge box office of Michael Bay's Transformers.
source: THR