Rumor: Robert Rodriguez To Direct Preacher Pilot?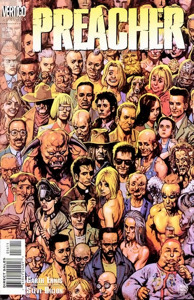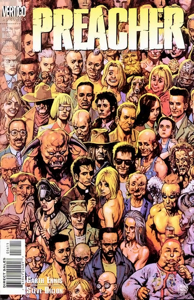 Many people have recommended the Preacher comic book series to me, but I've yet to pick it up. For several years, a film adaptation was in the works by Kevin Smith's production company – View Askew Productions, with James Marsden attached to play the lead. In November 2006, it was announced that Mark Steven Johnson was producing the series as a one-hour HBO television series. Johnson is like the Uwe Boll of Comic Book movies (oka, may-be not THAT bad), having directed Daredevil and Ghost Rider. So when his name was mentioned, most fans were outraged. Pretty in Pink director Howard Deutch was named to helm the pilot episode, which didn't make the fans any less doubtful. But according to Comics2Film there may be light at the end of the tunnel after all.
Rumor has it that Sin City director Robert Rodriguez is circling the project and "he's just one of many top-shelf directors interested in the series." But apparently HBO has still yet to commit to the project. Rodriguez could be enough to get the project on the fast track.
The storyline has always sounded very interesting to me:Â  Preacher tells the story of a down-and-out preacher in the small Texas town who was accidentally possessed by the supernatural creature named 'Genesis' in an incident which killed his entire congregation and flattened his church. Jesse Custer may have become the most powerful being in the whole of living existence. Driven by a strong sense of right and wrong, Custer goes on a journey across the United States attempting to (literally) find God, who abandoned Heaven the moment Genesis was born. He also begins to discover the truth about his new powers, which allow him to command the obedience of those who hear his words. He is joined by his old girlfriend Tulip O'Hare, as well as a hard-drinking Irish vampire named Cassidy. The 75 issue comic book series was created by writer Garth Ennis and artist Steve Dillon, and published between 1995 to 2000.