Grace Is Gone Movie Trailer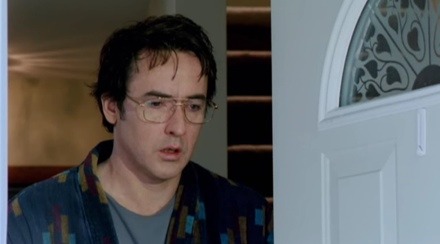 Grace is Gone was probably the most talked about film at Sundance this year (aside from the Dakota Fanning rape film and the Bestiality Horse documentary). The Weinstein Co scooped up the film, and Clint Eastwood enjoyed the flcik so much that he asked to score the film. You can hear some of that score in the new trailer released today on Yahoo. I'm not really a fan of the trailer as I think it doesn't really show you what this film has to offer. But like many others, I really loved this film when I saw it earlier this year at the festival (you can read my early review here).
The movie follows a recently-widowed father and his two daughters on a road trip to DisneyWorld-like theme park. John Cusack plays a father who is unable to tell his daughters about their Mother's death in Iraq. And the knowledge of what the children don't know hangs silently behind every scene. It's a heart-wrenching film which has some relevant political undertones. In my mini-Sundance Review, I said that it was Cusack's "best performance in years." Some people have compared this to Little Miss Sunshine in the fact that it's another little indie that will probably gain award recognition come early next year.
Check out the trailer after the jump.
[flv:http://media2.slashfilm.com/slashfilm/trailers/graceisgone.flv 470 262]