Sweeney Todd Gets Wide Christmas Release, New Movie Poster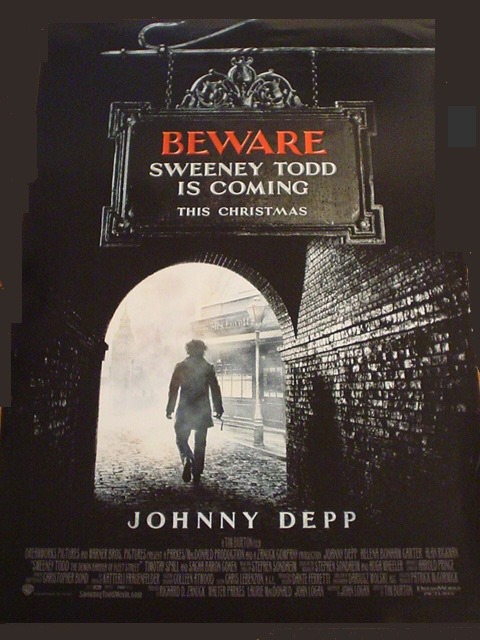 A couple days ago we reported that Warner Bros executives were apparently unhappy with the extremely gory early footage from Tim Burton's Sweeney Todd: The Demon Barber of Fleet Street. And now distributor Dreamworks have announced that they are releasing the film wide on Christmas (December 21st). Is this new announcement part of a PR counter attack? Well, I certainly question the timing.
The original plan was to give the film a limited release on the 21st, before going wide on January 11th, 2008. Variety claims that DreamWorks executives now believe the film has mass appeal after seeing a few clips. Hmmmm may-be this does gel with our earlier report that the studio wanted the film cut for a PG-13 rating in order to appeal to a larger audience? Or may-be not... The Variety report claims that the current plan calls for a R-Rating, which means the wide release would likely be limited to 1,500 screens.
New Sweeney Todd Poster via: The Hot Blog