New Hitman Movie Trailer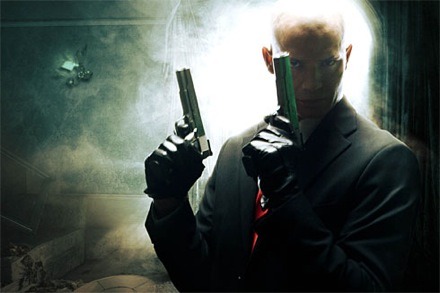 In June, we posted the teaser trailer the big screen adaptation of the hit video game Hitman. I complained that it failed to impress me, and got almost 70 comments in agreement. The new trailer, which can be seen after the jump, impresses me a little more. The cinematography looks pretty impressive, but not much else. I thought the whole point in the game was to be sneaky, and remain quiet and undetected? The movie looks like it's loud and full of explosions, flash and style but no substance (hey, sometimes this formula can result into a fun action flick, so we'll have to see).
In the movie, Timothy Olyphant plays Agent 47, a professional assassin for hire, who is ensnared in a political conspiracy, which finds him pursued by both Interpol and the Russian military as he treks across Eastern Europe. hired by a group known as "The Agency" to kill targets for cash. Hitman is helmed by french director Xavier Gens. The movie is scheduled to hit theaters on October 17th 2007.
Check out the trailer after the jump.