Toronto Film Festival Announces Line-Up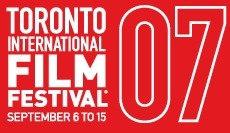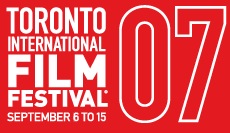 The Toronto International Film Festival have announced their full line-up of 349 films today. There are alot of films that I'm excited to see. Here are some of the movies that caught my eye while browsing the new list:
Michael Moore's Mike Across America
Man From Plains by Jonathan Demme (Silence of the Lambs): A documentary about Jimmy Carter
In Bloom by Vadim Perelman (House of Sand and Fog), starring Evan Rachel Wood and Uma Thurman: A woman's survivor's guilt from a Columbine-like event twenty years ago causes her present-day idyllic life to fall apart.
Juno by Jason Reitman (Thank You For Smoking), starring Ellen Page, Michael Cera, Jennifer Garner, Jason Bateman, Oliva Thirlby, and JK Simmons: Faced with an unplanned pregnancy, an offbeat young woman makes an unusual and bizarre decision regarding her unborn child.
The Visitor by Thomas McCarthy (The Station Agent): A college professor travels to New York City to attend a conference and finds a young couple living in his apartment.
Cleaner by Renny Harlin (Die Hard 2), starring Samuel L. Jackson, Ed Harris, Eva Mendes and Keke Palmer: A former cop (Jackson) who now earns a wage as a crime scene cleaner unknowingly participates in a cover-up at his latest job.
The Jane Austen Book Club by Robin Swicord, starring Kathy Baker, Maria Bello, Marc Blucas, Emily Blunt, Amy
Brenneman, Hugh Dancy, Maggie Grace, Jimmy Smits, Kevin Zegers and Lynn Redgrave
Sleuth by Kenneth Branagh, starring Michael Caine and Jude Law: On his sprawling country estate, an aging writer (Caine) matches wits with the struggling actor (Law) who has stolen his wife's heart.
The Walker by Paul Schrader (screenwriter: Raging Bull, Taxi Driver), starring Woody Harrelson, Kristin Scott Thomas, Lauren Bacall, Lily Tomlin, Willem Defoe, Ned Beatty, Moritz Bleibtreu and Mary Beth Hurt: An escort (Harrelson) who caters to Washington D.C.'s society ladies becomes involved in a murder case.
Before the Devil Knows You're Dead by Sidney Lumet (12 Angry Men), starring Philip Seymour Hoffman, Ethan Hawke, Albert Finney and Marisa Tomei: When two brothers organize the robbery of their parents' jewelery store the job goes horribly wrong, triggering a series of events that sends them, their father and one brother's wife hurtling towards a shattering climax.
Death Defying Acts by Gillian Armstrong, starring Catherine Zeta-Jones and Guy Pearce: On a tour of Britain in 1926, Harry Houdini enters into a passionate affair with a psychic out to con the famous magician.
Married Life by Ira Sachs, starring Pierve Brosnan, Chris Cooper, Patricia Clarkson, Rachel McAdams: A 1940s-set drama where an adulterous man plots his wife's death instead of putting her through the humiliation of a divorce.
Redacted by Brian De Palma (Scarface): A montage of stories about U.S. soldiers fighting in the Iraq conflict, focusing on the modern forms of media covering the war.
The Take by Brad Furman, starring Taylor Gray, John Leguizamo, Tyrese Gibson, Rosie Perez: After he's shot during a heist in East L.A., an armored-truck driver (Leguizamo) wrestles with rehabilitation and tracking down the man (Gibson) who committed the crime.