In The Valley Of Elah Movie Poster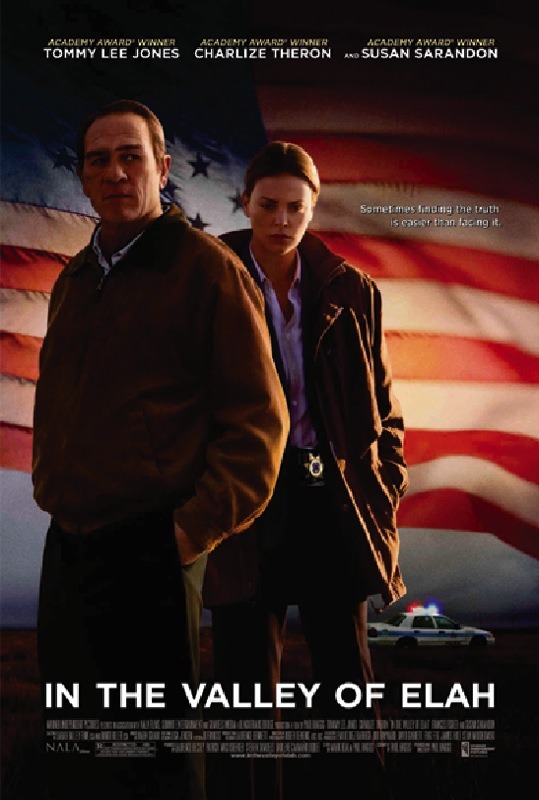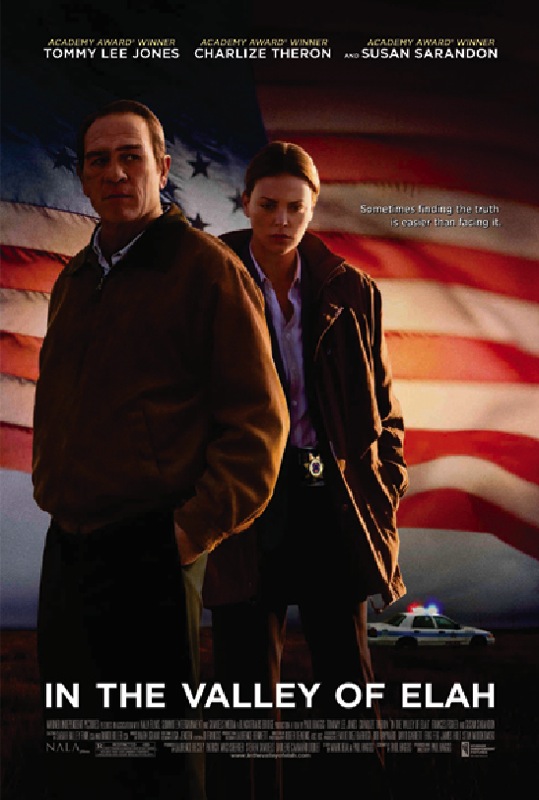 Warner Independent has released this new poster for Paul Haggis' (Crash) In The Valley of Elah (movie trailer).
His new drama is inspired by the true-life case of a retired Army veteran (Tommy Lee Jones) who discovers his son was killed by his own platoon members after they returned stateside but failed to shake battlefield mentality. To be fair, this is director/screenwriter Paul Haggis's eagerly anticipated follow up to the Oscar-winning 2004 indie-hit Crash. The other films I mentioned above he wrote but didn't direct. The film is based on an article from Playboy Magazine (who knew they had articles?) written by Mark Boal. Haggis' fictionalized version also stars Charlize Theron, James Franco, Susan Sarandon, and Josh Brolin. Looks like it has potential. Click on the poster to the right to enlarge.
For me Paul Haggis has been off and on. I thought Million Dollar Baby was okay if not overrated, I loved Crash, Casino Royale, and Letters From Iwo Jima. I liked The Last Kiss more than most, and somewhat disliked Flags of our Fathers. I'm seeing this movie this week, and I've heard great things thus far.