Grace Is Gone Movie Poster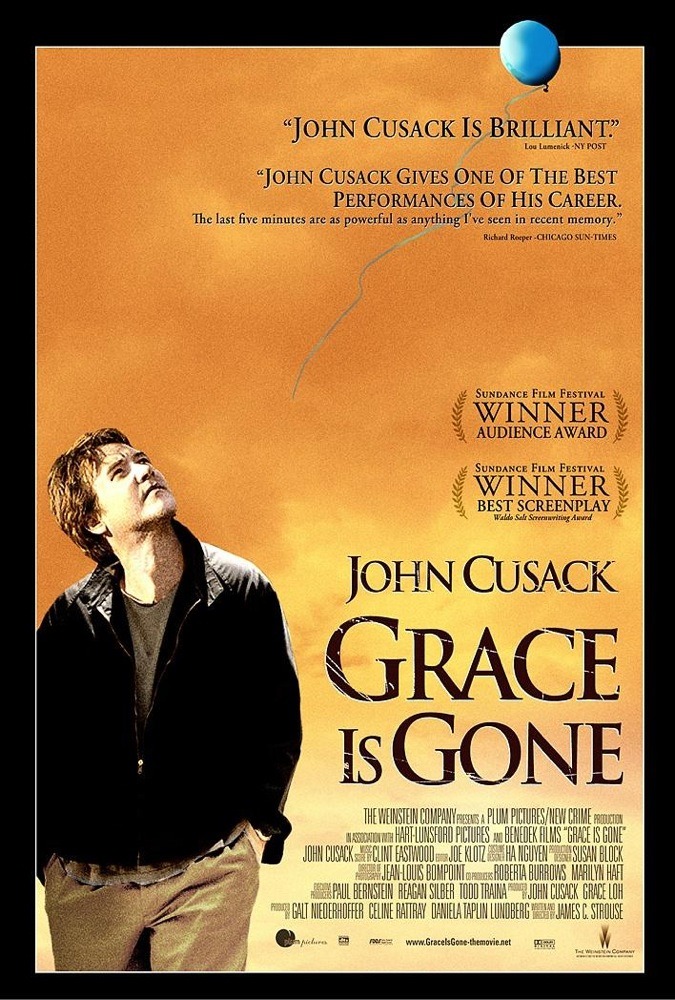 When I saw the movie poster for Grace is Gone on Cinematical, I immediately thought that The Weinstein Co used a quote from my Sundance review. I quickly realized that NY Post and Richard Roeper were the names under the quotes. The following quote did run in the review I posted last January:
"Cusack is brilliant. This is his best performance in years."
Isn't that funny?
The movie follows a recently-widowed father and his two daughters on a road trip to DisneyWorld-like theme park. John Cusack plays a father who is unable to tell his daughters about their Mother's death in Iraq. And the knowledge of what the children don't know hangs silently behind every scene. It's a heart-wrenching film which has some relevant political undertones. In my mini-Sundance Review, I said that it was Cusack's "best performance in years." Some people have compared this to Little Miss Sunshine in the fact that it's another little indie that will probably gain award recognition come early next year. Clint Eastwood liked it so much that he even agreed to score the film.