Dan In Real Life Movie Trailer, Poster, And Production Photos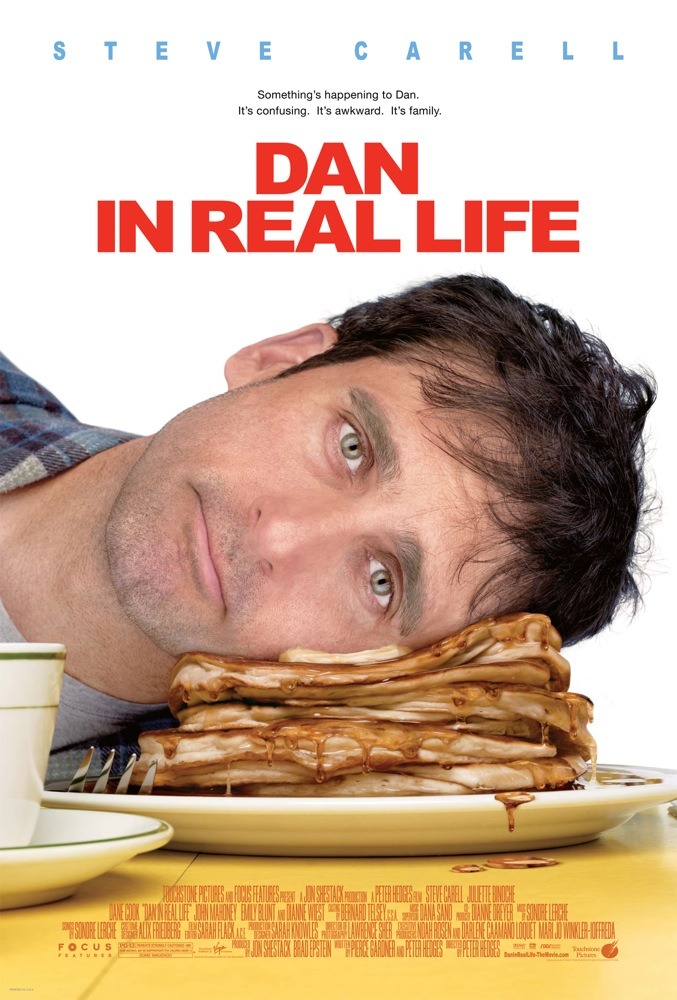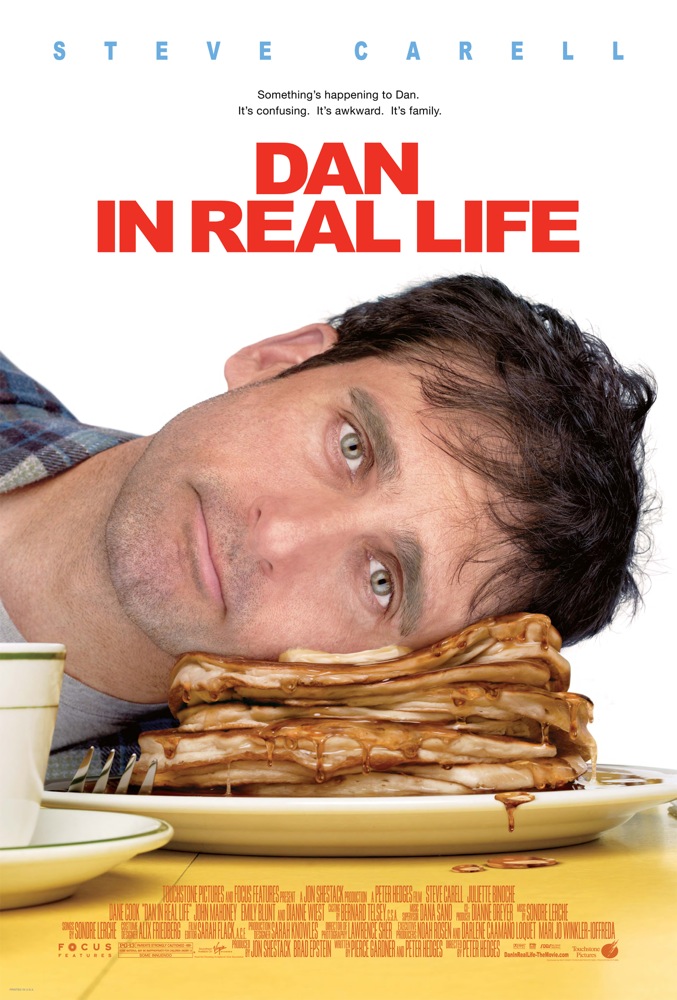 Disney has sent us a full media kit for the upcoming Steve Carell family comedy Dan in Real Life. The movie follows an Advice columnist/relationship expert who somehow struggles to succeed as a brother, a son and a single parent in this heartfelt comedy from director Peter Hedges (Pieces Of April). The movie also stars Juliette Binoche, Dane Cook, John Mahoney, Emily Blunt and Dianne Wiest.
The film's new one-sheet movie poster can be seen to the right. Steve Carell's head in a pile of maple syrup covered pancakes = funny. You can click on the poster image to enlarge. After the jump we also have two new production photos and the film's theatrical movie trailer.
I find it curious that Carell has chosen to take the family friendly comedy route considering his big break with the R-Rated 40-Year-Old-Virgin. I also find it funny that family comedy films have adopted a "family friendly" voice-over guy who is less abrasive than the usual deep voiced trailer voice-over guy.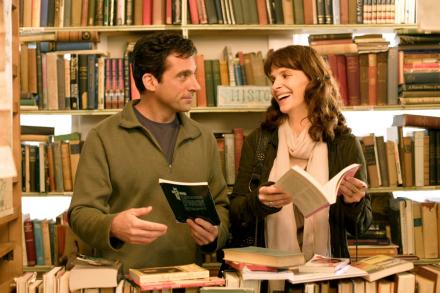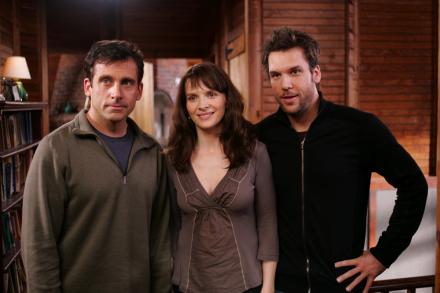 [flv:http://www.slashfilm.com/wp/wp-content/trailers/daninreallife.flv 470 266]
Dan in Real Life will hit theaters on October 26th 2007.