Saturday Box Office: Rush Hour 3 Dips; Bourne Still Strong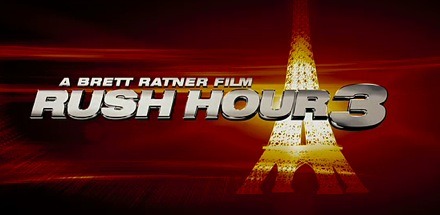 Rush Hour 3 dipped 8% from its opening day for a $17.57M Saturday, and the re-teaming of Chris Tucker, Jackie Chan and Brett Ratner appears headed for a slightly disappointing 3-day opening weekend. New Line claims that Rush Hour 3 grabbed $19.1M on its opening day, but other studios say that the real number was closer to $18.5M. The action-comedy will likely suffer a Sunday drop in the 18% range for $14.4M or so. That should put the movie's 3-day estimate right at $51M, but it won't be a surprise to see the number adjusted downward when actuals are released Monday afternoon.
The Bourne Ultimatum continued its strong performance grabbing $13.1M on Saturday. The Damon/Greemgrass thriller is on target for a $33.33M 2nd weekend, an excellent hold. The Simpsons Movie (Fox) generated another $4.24M and Homer and family will likely score a 3rd weekend gross of $11.1M. That puts Simpsons at an estimated $152.2M domestic.
Stardust, a $70M fantasy from Paramount, managed only $3.32M on its 2nd day of release, and it will finish the weekend with approximately $8.86M. Disney's live action Underdog was #5 Saturday with $2.4M, and the family film is also 5th for the weekend with an estimated $6.44M.
The other 2 new wide releases are full-scale disasters. Daddy Day Camp (Sony) actually dropped Friday to Saturday for just $1.22M. It's 3-day will be in the $3.5M range, and the 5-day number will be just under $5M. Meanwhile, Skinwalkers (After Dark/Lionsgate) limped to just under $200,000, and its opening weekend will likely be $534,000.
Read more at FantasyMoguls.com.