Fox Prepares For Live-Action Voltron Movie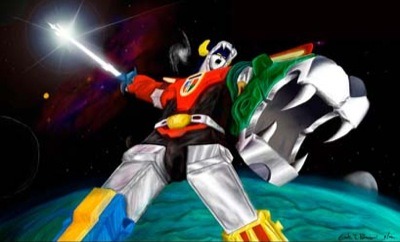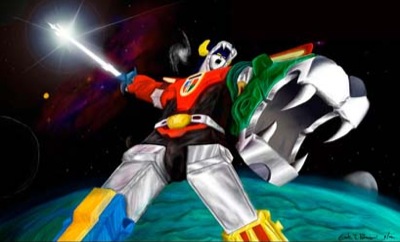 The 20th Century Fox-based production company New Regency is close to a deal with the Mark Gordon Company to bring Voltron: Defender of the Universe the the big screen. The live-action project was in development since 2004. Interest likely skyrocketed after the huge popularity of Michael Bay's Transformers. The popular 1980's japanese created animated television series was also part of the 1-18-08/Cloverfield fanboy speculation. Now that another production company will own the rights to the project, may-be the rumors will finally stop.
He-Man scribe Justin Marks penned the screenplay which is being described as "a post-apocalyptic tale set in New York City and Mexico. Five ragtag survivors of an alien attack band together and end up piloting the five lion-shaped robots that combine and form the massive sword-wielding Voltron that helps battle Earth's invaders." Marks is also working on the Green Arrow prison break film SuperMax and a new version of Street Fighter.
I actually believe that a Voltron movie could be cool if it wasn't geared towards young children. People want to see big giant robots fighting aliens and destroying all that lay in their path. This could be that movie. Plus, unlike Transformers, there is a human element which is already interconnected to the story.
source: Variety