Anton Yelchin Cast As Star Trek's Chekov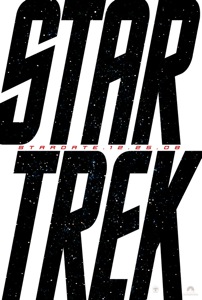 18-year-old Russian-born newcomer Anton Yelchin (Charlie Bartlett, Fierce People) is in negotiations to play Pavel Chekov in the JJ Abrams Star Trek reboot/prequel. I recently saw Yelchin in Charlie Bartlett, and was not impressed. Also fans are confused because the character of Chekov didn't appear until the second season of Star Trek. I'm not an expert on old school Star Trek (I'm more of a Generations guy myself), so here is The Trek Movie Report to explain what this means:
"One would not necessarily expect Chekov to be in a 'prequel,' however even if he did show up that is not necessarily violating (or should I say 'wiolating') canon. The Enterprise had a crew of over 400, yet you only saw a handful in each episode. Plus Star Trek II established that Chekov was indeed on board the ship at least by the time of the first season episode Space Seed."
Looks like JJ Abrams is combining the best possible cast of characters for the best possible story, not worrying too much about Star Trek canon. As more details leak out, I wonder if the Star Trek fans may turn on Abrams if he strays too far from the original series.
At Comic-Con 2007, it was announced that Heroes star Zach Quinto had been cast as Spock. Star Trek will hit theaters on December 25th 2008.