JJ Abrams Sells Mysterious Supernatural Thriller Pitch To Paramount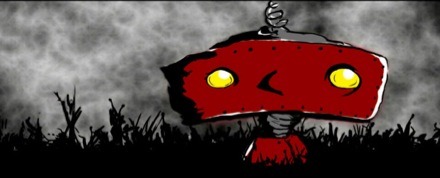 JJ Abrams has sold a pitch for a new supernatural thriller to be written and directed by Maria Full of Grace filmmaker Josh Marston. The yet-to-be-titled-film will be produced under JJ Abrams' Bad Robot production company, which means – we don't know and won't know shit for a long while. That's right, yet another film being produced by JJ Abrams where the details are being kept under wraps.
I'm sure a teaser trailer will show up attached to Cloverfield/1-18-08 which points to a myspace profile which launches a viral web campaign where users will debate the nature of the supernatural element at length on forums across the interweb. Abrams will likely appear at Comic-Con 2008 during the Paramount panel, disappoint the millions of fanboys suckered into the viral marketing, and attempt to beat last year's record for the shortest and least informative panel ever.
According to Variety, Bad Robot now has at least seven projects set up at Paramount, spanning the comedy, romantic comedy, horror and supernatural genres. And yes, that's all we know. Bad Robot will produce two films per year for the studio, which gives fanboys playing at home about six months to uncover a plot synopsis from a pile of movable photos on some website.
Us bitter? Nah...