Roger Avary To Make Return To Castle Wolfenstein Movie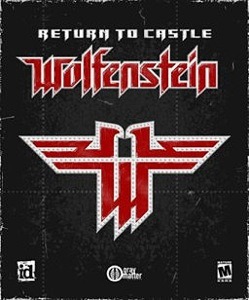 Many of you might not remember this but, before Quake, Before Doom, there was Wolfenstein 3D – considered to be the first first person shooter video gameof all time. It's even more popular sequel, Return to Castle Wolfenstein, was released in November 2001. And now Pulp Fiction co-writer Roger Avary is set to write and direct a feature film adaptation.
The game is based on Castle Wewelsburg, a 17th century castle occupied by the Germans under Heinrich Himmler's control, and used for occult rituals and practices. The game begins in Nazi-occupied Europe during 1943 and revolves around U.S. Army Ranger B.J. Blazkowicz, who, along with another agent, is sent to investigate rumors surrounding one of Heinrich Himmler's personal projects, the SS Paranormal Division. The agents are, however, captured before completing their mission and are imprisoned in Castle Wolfenstein. Blazkowicz must escape the castle and continue investigating the activities of the SS Paranormal Division, which include research on resurrecting corpses, bio-technology, and secret weapons.
While Return to Castle Woldenstein is technically a sequel, without the name and the occasional in-game references, it might be unrecognizable as a part of the series.
There are not many video game properties that have the potential to be made into an entertaining movie, but this may be one of them. And Roger Avary is a geek an academy award winning writer in his own right. In addition to co-writing the upcoming Robert Zemeckis computer animated Beowulf with Neil Gaiman, Avary was also behind The Rules of Attraction and Killing Zoe, two very underrated indie films which you should probably add to your Netflix list. Oh yeah, and he helped scribble out a little film titled Pulp Fiction.