Must Watch: John August's The Nines Movie Trailer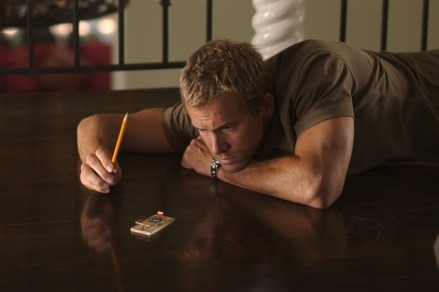 My favorite film from the 2007 Sundance Film Festival is the feature film debut of screenwriter John August (Go, Big Fish). There isn't really any way to describe The Nines without ruining much of the plot. The plot summery I've seen floating around the web describes the film:
A troubled actor, a television show runner, and an acclaimed videogame designer find their lives intertwining in mysterious and unsettling ways.
The new movie trailer probably reveals too much. What are The Nines? It's a JJ Abrams style mystery/character drama which will have you talking the whole car ride home. Check out the trailer after the jump.
[flv:http://www.slashfilm.com/wp/wp-content/trailers/thenines.flv 450 252]
You can watch the trailer in higher res (640x360 58mb) at IGN.com. The Nines will hit theaters in New York and Los Angeles on August 31st 2007. If enough people will see it, and the film will expand into more markets. [fingers crossed]