New Movie Trailer: Rob Zombie's Halloween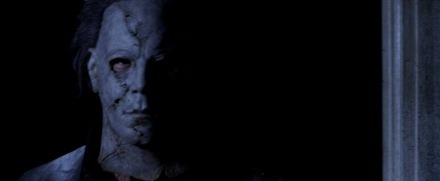 At Comic-Con, Rob Zombie premiered some new footage for his re-imagining of Halloween. And now a new trailer is available online. There are not many horror remakes that have me excited, but I have faith that Zombie has done it right. By the time that the music hits at the conclusion of the trailer, my heart is beating at a rapid pace. Check out the new trailer after the jump.
[flv:http://www.slashfilm.com/wp/wp-content/trailers/halloweentrailer2.flv 450 190]
You can also watch the new trailer in High Definition at Yahoo! Movies. Rob Zombie's Halloween hits theaters on August 31st 2007.