Welcome To Comic-Con 2007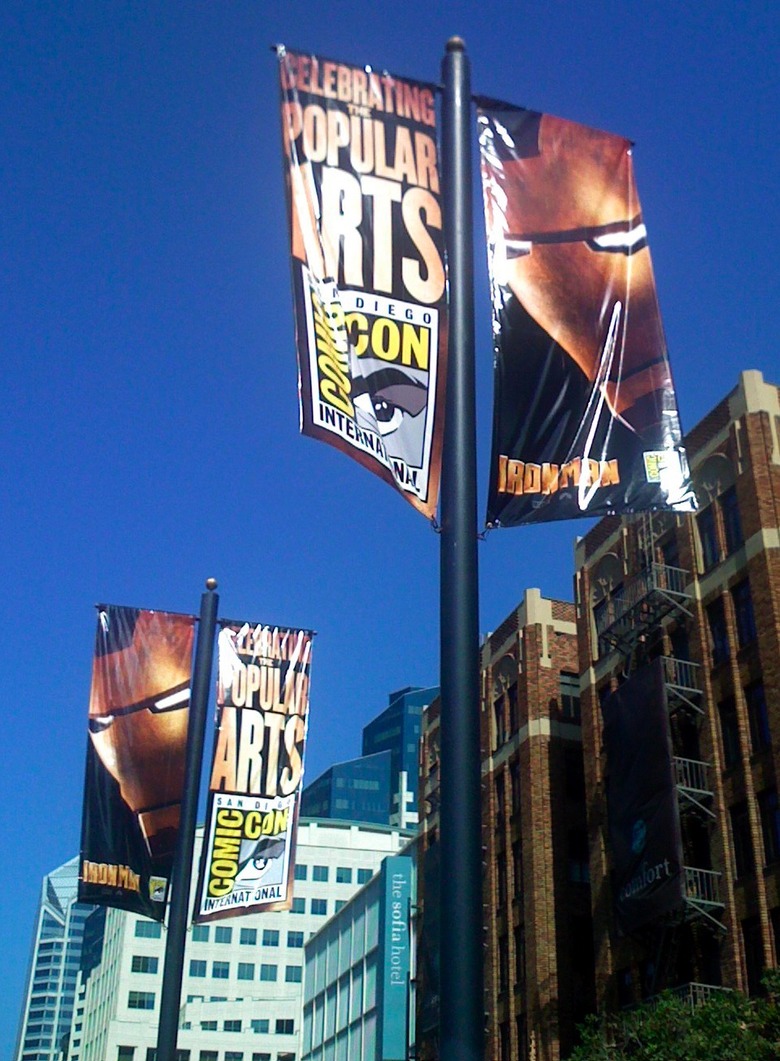 I just arrived in San Diego this morning, and boy is this place beautiful. The airport was packed with comic book geeks. You couldn't look in any one direction without seeing at-least one Star Wars, Grindhouse or a Sin City t-shirt. The city is prepared to be taken over by convention attendees.
When Comic Con began in 1970, 300 attendees gathered the basement of the US Grant Hotel in downtown San Diego. Last year the event was attended by over 123,000 people. This is the first year in history that tickets for Saturday sold out in advance, which probably means that this years attendance will break a new record.
Comic-Con/Iron Man banners hang from the many light posts around the city. A bus with an advertisement for the upcoming Spaceballs animated television series is parked outside of the massive San Diego Convention Center. Later tonight, the 460,000 square feet of exhibit space will be open to press and 4-day attendees for a special preview night. We'll be there with our Canon Digital Camera to capture photos from the show floor.
Later tonight I will be attending a special digital 3D screening of footage from Robert Zemeckis' Beowulf with screenwriters Neil Gaiman and Roger Avery in attendance. Look forward to our report late tonight/early tomorrow morning.