Southland Tales Release Date Announced, Movie Trailer In Mid-August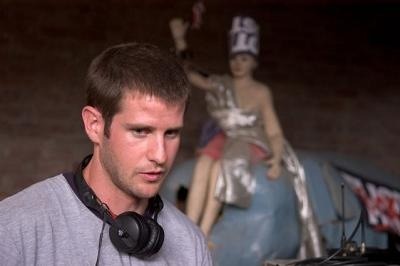 Donnie Darko director Richard Kelly will be at Comic Con on Friday. Today the official release date for Southland Tales was announced. The film will hit theaters on November 9th 2007.
"I will be down at Comic-Con to sign copies of the new Southland Tales teaser poster," Kelly wrote on his MySpace Blog.
Kelly also reveals that the Southland Tales movie trailer will be released in mid-August. I'm guessing that it will be attached to either Stardust on August 10th or The Invasion on the 17th. Kelly will appear from 11:00am to 1:00pm at table AA 12 at the Sails Pavillion. Photo courtesy of FirstShowing.