Seth Rogen Wants Stephen Chow As Kato In The Green Hornet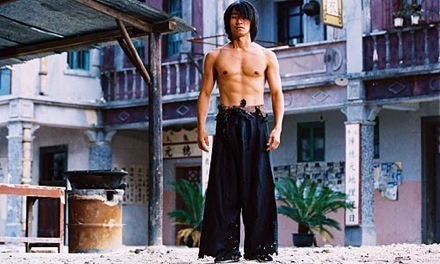 Yesterday we reported that Knocked Up star Seth Rogen was in talks to write and star in a big screen adaptation of The Green Hornet. We marveled at how spectacular this bad idea was. And that is coming from a guy who has followed Rogen's career since Freaks & Geeks. We didn't think this idea could possibly get worse, but it unfortunately has. According to the LA Times, Rogen wants Kung Fu Hustle director and actor Stephen Chow to play the Green Hornet's masked and martial arts-enabled sidekick Kato in the comedic comic book film.
This seems like the worst idea since Jack Black was in talks to play a comic Green Lantern (sam situation, great comic star, bad choice). Rogen, please – Don't do it! I'm sure Judd Apatow has a better idea for you. Frankly, Apatow could probably think up a better idea while taking a shit. You have his cell phone number. You know what to do.