Gavin Hood To Direct Wolverine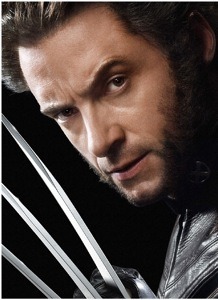 20th Century Fox has hired Gavin Hood to direct the X-Men spin-off film Wolverine. Scripted by David 25th Hour scribe Benioff, Wolverine will start Hugh Jackman, who played the character in the X-Man series. Hood is the South African director whose 2005 film Tsotsi won the best foreign film at the Academy Awards. Fox supposedly made the decision after seeing a cut of Hood's new film Rendition, which is set to premiere at the Toronto Film Festival. X-Men: The Last Stand director Brett Ratner and Len Wiseman had expressed interest in directing the film.
Wolverine will mix action with the origin story from Frank Miller's Weapon X book series, which told the story of how Logan escaped kidnappers and an experimental facility to become an indestructible mutant with retractable adamantium claws.
Jackman is being paid $20 million to produce and star in the film. He worked with Benioff on the script, aiming for a smaller-scale character piece. Jackman has also said that he doesn't see the need for an R-rating, because he doesn't want to exclude all the young fans. "We can still give it an edge though"
Wolverine starts production in November for a 2008 release.