The Nanny Diaries Moves To August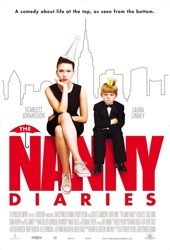 The Weinstein Co has moved the release date of The Nanny Diaries yet again. The romantic dramedy adaptation was originally set to open on April 20th, but was pushed back to September 7th. Harvey Weinstein claimed the move was made to push the film in awards contention.  But now the movie has been moved forward two weeks to a late Summer release. The film will now open on Friday August 24th 2007. I wonder why. Award contenders don't usually open in August. I'm just saying...
The Nanny Diaries follows a college student (Scarlett Johansson) who goes to work as a nanny for a rich New York family. Ensconced in their home, she has to juggle their dysfunction, her studies, a new romance, and the spoiled brat in her charge.