Google Street Views Gives Hollywood A Digital Drive-By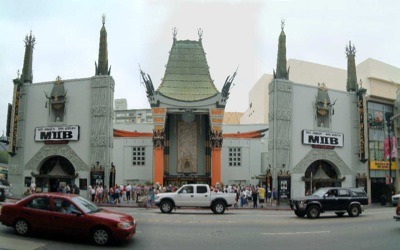 Google Street Views has to be one of the coolest web features of the year. Right now the feature can only be viewed in select cities, which includes my current home town – San Francisco. There are so many interesting "easter eggs" to be found in these photos. What does this have to do with Movies? We've just received word that Google is mapping Los Angeles.
Screenwriter John August (Go, Big Fish) writes in his latest blog post that an orange van with camera equipment strapped to the roof drove by him today while he was walking his dog. When Google launches it's LA area Street Views, it will be interesting to see how many celebrities will have been caught in the digital drive-by. I also wonder if the orange Google car caught and movie productions in action. I guess we'll have to wait and see.