Rumor: Shia LaBeouf Signs On To Indiana Jones 5, 6, And 7? City Of Aliens?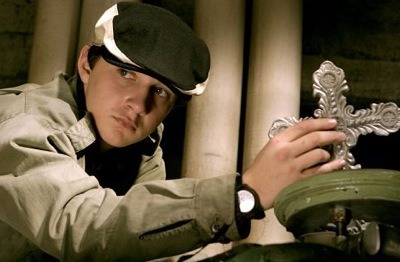 Steven Spielberg is currently hard at work filming Indiana Jones 4. Could Indiana Jones 5, 6, and 7 be far behind? I kid you not. IESB is reporting that Shia LaBeouf, who plays Indy's son in the fourth adventure, signed a contract which gives Paramount the option to bring LaBeouf back for three sequels.
I'm assuming that Paramount hopes to continue the franchise after star Harrison Ford retires from action. So is the studio hoping that Shia can carry on the franchise as Indiana Jones Jr? (And since it was revealed that Indiana Jones is actually a Jr., would that make Shia Indiana Jones The Third?) I love LaBeouf. He has never done me wrong in the past. I'm sure he'll be perfect as the sidekick/son character in this film, but could he become the next Indy?
The site also reports that the City of Gods working title may actually be referring to the aliens (as gods). Let's hope not.