New Line Kills MEG, Jan De Bont Ready For Speed 3?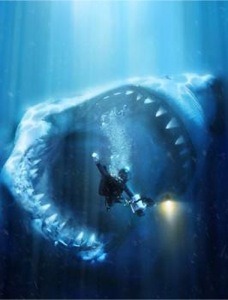 Yesterday we reported that Dennis Hopper is set to star in Speed 3. We wondered is Speed series helmer Jan de Bont would also make a return, but decided that he would probably be too busy. Bont has been attached to Meg, a monster flick which involves the Carcharodon Megalodon, the 70 foot, 40 ton prehistoric cousin of the great white shark. The film has been delayed, but was supposed to go ahead come fall. Well apparently not.
Steve Alten, the author of the book, has revealed in his latest newsletter that the project has fallen into development hell. Alten wrote:
MEG MOVIE: Extinct at New Line Cinema
Yes, this is bad news mostly in the wasted two years.
The key execs at New Line always treated MEG like an unwanted stepchild, and now, with my option set to expire in October, the[y] decided NOT to proceed.
In a way this is actually GOOD news. The MEG movie WILL HAPPEN and it is better to wait and do it right with the right team than accept mediocrity. From now until October 30th (the day I officially get MEG back) we'll be hard at work! Until then, I am restricted from offering details publicly because (technically) New Line still owns the rights to MEG. There are many people at New Line that really did work very hard on MEG and I appreciate their efforts. No bad feelings let's just move on and work with the right studio that ACTUALLY WANTS TO MAKE A GREAT MOVIE AND OWN A BILLION DOLLAR FRANCHISE.
Hopefully some other movie studio will pick up the rights as it could make a cool movie. On the other hand it could be Deep Blue Sea, so it has to be done right. But the good news is that this frees Jan de Bont for a third Speed film. We'll keep you updated.