Ben Affleck And Matt Damon Write Second Screenplay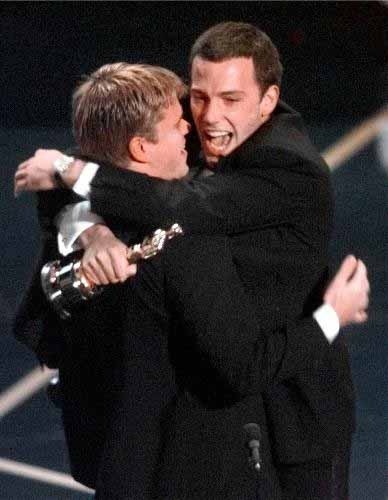 Good News: Matt Damon and Ben Affleck are hard at work on their next screenplay. As you may remember, the Boston boys broke onto the mainstream scene with Good Will Hunting (one of my all time favorite films). Hunting won the boys an Academy Award for best original screenplau, although not without controversy.US Magazine reports thatDamon and Affleck "have spent two weeks getting their creative juices flowing in a $13,000-a-week house in Kauai, Hawaii."
"Ben and Matt keep taking breaks to go surfing and hang out with their families," adds the source. "But for the most part, they've been writing together on this trip."
Damon's rep confirmed the story to the Daily News:
"That's their plan," Damon's rep said. "Whether or not they are doing it right now, I don't know."
I'm betting that Affleck will also direct the film with Damon in the lead. I guess it all really depends on the success of Affleck's feature directorial debut Gone, Baby, Gone. I could be wrong.