30-Foot Transformers Invade Westwood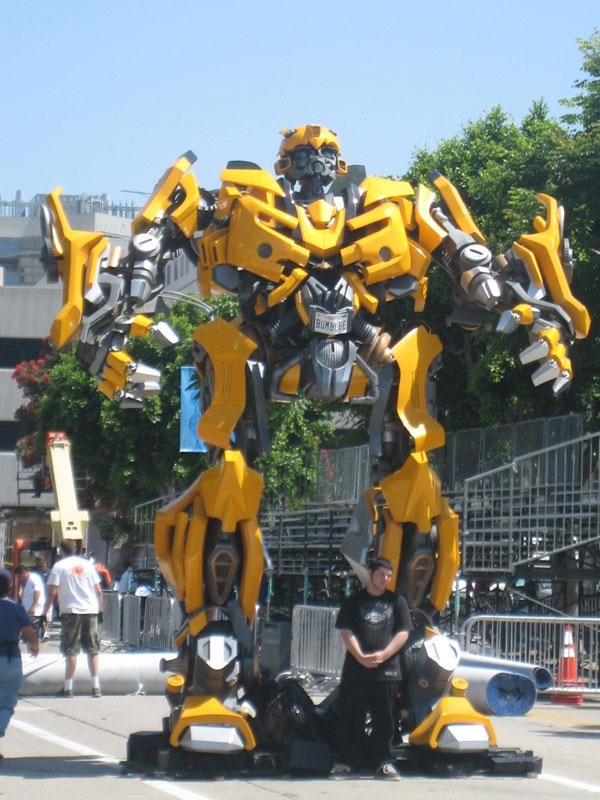 Giant robots have invaded Westwood in preparation of the huge Transformers premiere.
Tweakmonkey reports that Bumblebee (pictured above), Optimus Prime, and the black semi are parked outside the Fox Theater on Broxton street. If I lived in southern California, I'd totally drive down there and get some photos with the giant transforming robots. We have not yet found any photos of Optimus.