Chris Benoit And Family Found Dead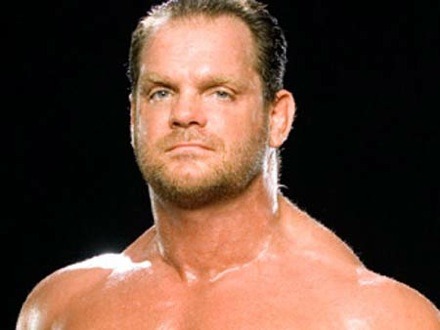 This just in: WWE Pro Wrestler Chris Benoit and his family were found dead in their home. No word on what exactly caused the death, but I'm sure we'll find out soon since the local authorities are investigating the residence.
Update: It has now been revealed that the deaths are are being investigated as a possible "possible double murder, suicide." There were no signs of gunshot wounds or stabbing. Authorities are not ruling out other causes, such as poisoning, suffocation or strangulation. But "instruments of death were located on scene," what they are, we don't know. The authorities are "not actively searching for any suspects outside of the house." And WWE is now reporting that it has been ruled a "double murder, suicide."
I know this isn't exactly movie news, especially considering Benoit is one of the few from that era of pro wrestlers to not try his hand at acting on the big screen, but we thought it was worth noting. While I no longer watch wrestling, I was not only a wrestling fan back in the second boom period (aka Austin/Rock/Goldberg time), but also one of the first internet journalists that covered the "sport." I had met Chris on a couple occasions and he was always a really nice guy. He not only loved the art and sport of wrestling, but also his family. It's sad to see him go. From what we understand, WWE is holding a special tribute show for Chris Beniot and his family on tonight's RAW on USA Network.