Kevin Smith's Zack And Miri Make A Porno Script Page Revealed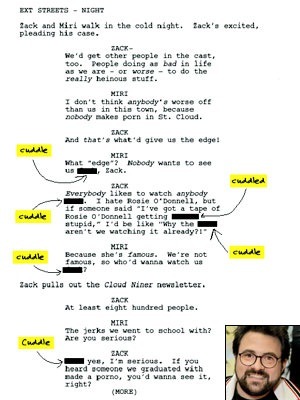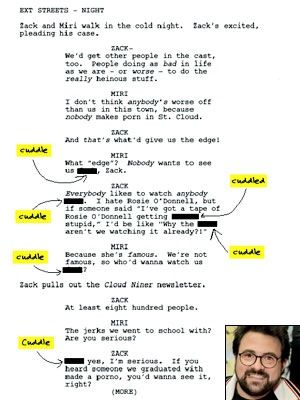 Kevin Smith was nice enough to give Entertainment Weekly one page from the script for his upcoming comedy, Zack and Miri Make a Porno. EW tried to make a joke out of Smith's notoriously foul mouthed dialogue, replacing all the four letter words with "Cuddle".
The script page, pictured right, is pretty funny, yet typical of Smith's dialogue driven humor. I can't wait for Zack and Miri, but a bird on my shoulder is now telling me that Smith might shoot his horror film Red State next instead. Either way, both are scheduled to happen, it's now just a question of what order.