Patrick Wilson Almost Confirms Watchmen Casting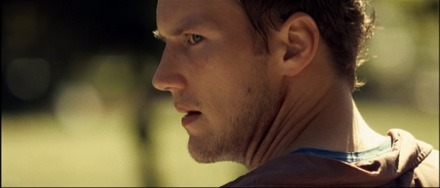 Last month it was widely reported that Patrick Wilson, Jude Law and Keanu Reeves were offered roles in Zack Snyder's upcoming big screen adaptation of Alan Moore's graphic novel Watchmen. Since then we've learned that Keanu Reeves had officially turned down the role of Dr. Manhattan. AICN now reports that Jason Patric (Narc, The Alamo, The Lost Boys) is now "the favorite for the role [of Dr. Manhattan]" after "Keanu priced himself out of the film."
And now, Patrick Wilson all but confirms being cast iin the film during an interview with SHH. When asked about direct or Zack Snyder connecting him to the role of Nite Owl, Wilson said:
"Umm... you know... what'd he say? I don't know if I'm allowed to talk about this stuff. It's been confirmed on a lot of websites, I'll just say that," said Wilson. "The material's phenomenal, let's put it that way. It's pretty unbelievable. It's unbelievable. Just as we were talking about, you know with every huge... and that's a totally different, when you talk about comic book movies that doesn't even do an ounce of justice to that script, both the movie script and the original graphic novel is pretty phenomenal writing."