Video Games To Big Screen: Diablo Movie In Development, Fox To License Halo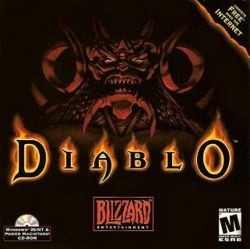 Diablo Movie In Development
The official Legendary Pictures website now lists a big screen adaptation of the Diablo video game series as one of the projects they are actively developing. Legendary Pictures has been responsible for Superman Returns, Batman Begins, and 300 among other films (We Are Marshall, Beerfest, Lady in the Water and The Ant Bully). The company is also developing the Batman Begins sequel The Dark Knight, Superman: The Man of Steel, an adaptation of Where the Wild Things Are, a big screen adaptation of World of Warcraft, and a Clash of the Titans remake.
Blizzard released the dark fantasy-themed hack and slash action-adventure game in 1996. Diablo was a best seller and following the first game's popularity an expansion pack, entitled Diablo: Hellfire, was released in 1997. This was followed by a true sequel, Diablo II, in 2000. The game is based on the premise of a war between Heaven and Hell. The town of Tristram is under attack by demons, and the player must save the town. As the player delves into the underworld, he discovers more about the demon Diablo, through large tomes that are found throughout the levels. Eventually, the player reaches the lair of Diablo and must attempt to kill him. This actually sounds like an interesting premise for a dark fantasy film.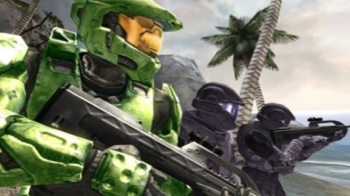 Fox to License Halo
20th Century Fox has announced that they have signed a deal to become the primary licensor for the popular X-Box video game series Haloe. Less than a year ago the studio and Universal canceled plans to make a big screen adaptation of the series. Does this mean that the movie is back on? No. It just means that Fox will launch "a broad array of products, from books to apparel to collectible merchandise, in conjunction with the release of Halo 3 in September." According to Variety, the company will continue to sell licensed products for the next few years "until a fourth Halo game comes out." So basically, fans will have more crap to buy, but does anyone care. Fans want a big screen movie. Microsoft? Fox? Peter Jackson? Is anyone listening?