Sylvain White To Ruin CastleVania Movie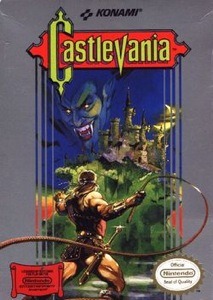 The good news is that Paul W.S. Anderson (not EVER to be confused with the much more talented Paul Thomas Anderson) is not filming the big screen adaptation of Castlevania. The bad news is that Stomp the Yard director Sylvain White has signed on to helm the project. You probably don't remember White from such forgettable work such as Trois 3: The Escort and the direct to video feature I'll Always Know What You Did Last Summer. Somehow White has also convinced someone to let him ruin Frank Miller's Ronin as well. If that's not enough, Universal's Rogue Pictures is paying White a reported seven-figures (!?!) to film the video game adaptation.
I Am Legend and 30 Days Of Night are both being prepped for release later this year. It seems that Hollywood is starting to see the beginning of a resurgence in the Vampire genre (much like happened to Zombie films in the past few years). And the Castlevania video game series offers some interesting takes on the classic Dracula stories of the past. But there is no hope. The Castlevania script is written by Paul W.S. Anderson. According to Variety, "the drama begins as a Transylvanian knight leads his men into a gothic castle to seek refuge from the Turkish army. The knights soon discover the castle is controlled by the original vampire."
White claims that he played the Castlevania video game series in the early 1990's, but was really attracted to the project because of the chance to make a vampire film. Great, another video game adaptation which will be turned into another generic genre film. And if that doesn't worry you, White says the film will be "a dark, epic period movie that almost has an anime feel to it."
Principal photography will begin late Fall in South Africa and Romania, with a tentative release set for late 2008.