McG To Direct Me And My Monster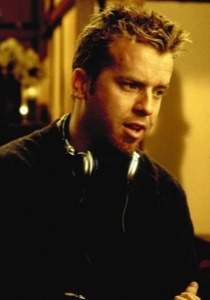 According to BD, Three-letter-named Music video turned film driector McG has signed on to direct Me and My Monster for Sony. I'm pretty sure the film is not connected to the popular 19080's children's toy My Pet Monster. The film is about a young boy who has a friendship with a bizarre creature that changes the course of his life as he becomes an adult. Jake Gyllenhaal was attached to the project when original announced, but that has probably changed. It has long been rumored that McG would probably tackle this film as his next project, but now it's been confirmed. Co-screenwriter Dan Milano was a writer on Robot Chicken and Greg The Bunny, so we know he has a good sense of humor. Neil Jordan (The Good Thief) was originally in talks to helm the project.
I've always been a supporter of McG as the first Charlies Angels film still remains one of my guilty pleasures. One other thing this project has is Oscar-winning effects creator Stan Winston, who is attached as producer. I'm guessing that Winston would also create the monster which appears in the film. The film is shooting for a 2009 release date.