Miller Talks Sin City 2 Delays And Sin City 3 Plans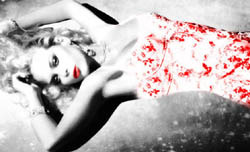 With Sin City 2 in some kind of delayed limbo — some people speculate that the film is stuck in the same place that Captain Jack found himself at the beginning of Pirates 3. So I'm not exactly sure how credible this is, but Frank Miller has told MTV that he is also planning to film Sin City 3.
The story would concentrate on Miller's "Hell and Back", about a hallucinating artist named Wallace (a part rumored to be written for Johnny Depp). As for Sin City 2, Miller says "There was just some problems above us that I don't understand... that I don't really want to understand." Wonder what that means. Wonder if this has anything to do with the failure of Grindhouse...
"Robert and I have a script and we're all raring to go. We're aching to get started," Miller said. "I want to work with that crew again…that wonderful cast."