40 Ratatouille Photos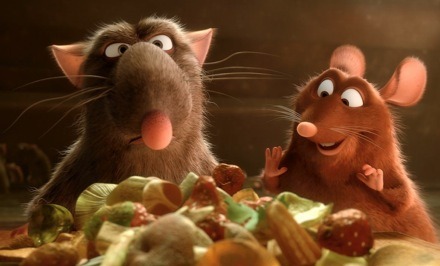 Disney/Pixar has released 20 new photos from Brad Bird's Ratatouille. Combine that with 20 previously released photos and we now have 40 Ratatouille Production Stills. Click on most of the photos to see super high resolution versions. And I've said this before, the detail in each frame of a Pixar movie is incredible. Am I the only one excited to see this movie? Check out the new photos after the jump.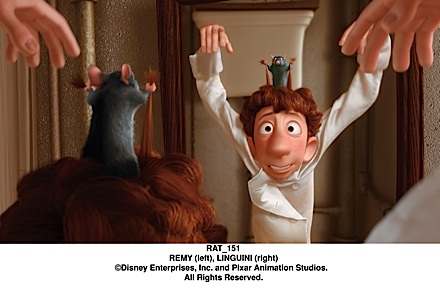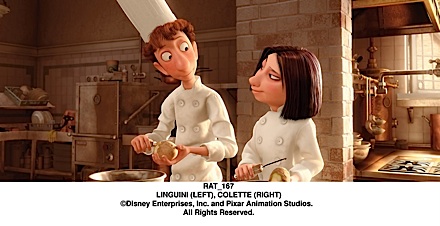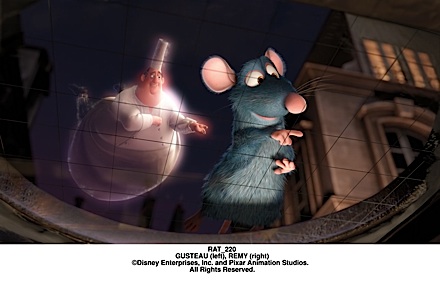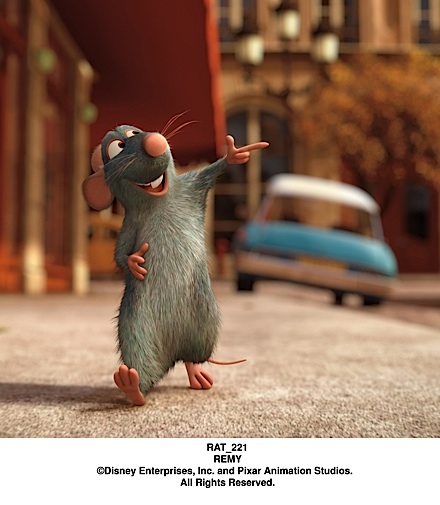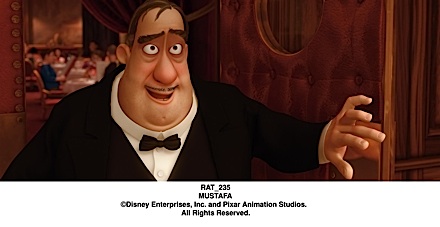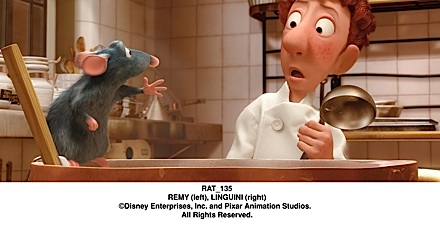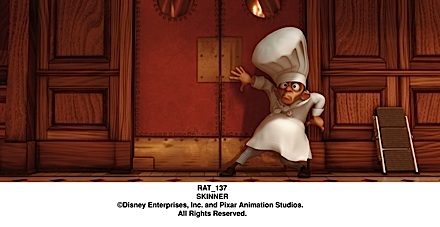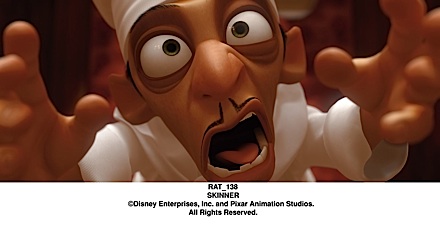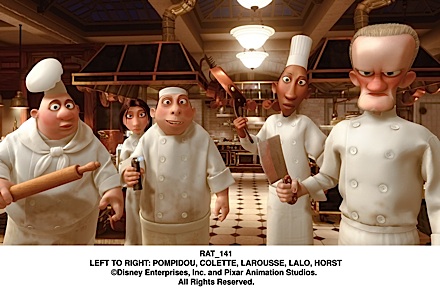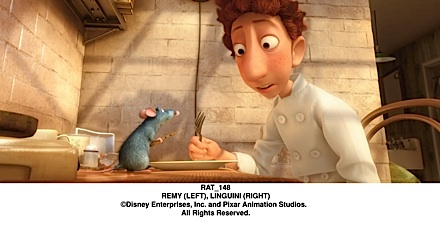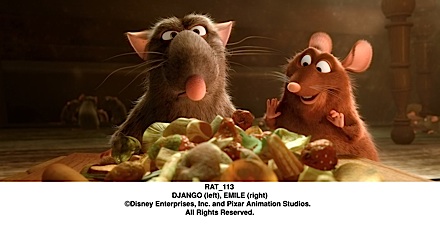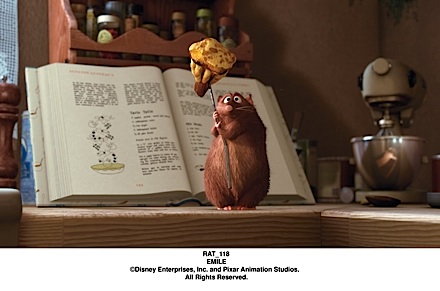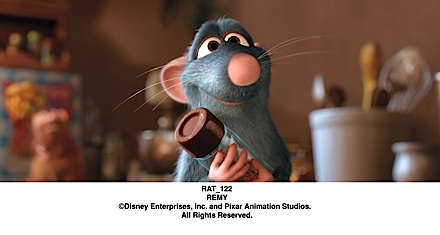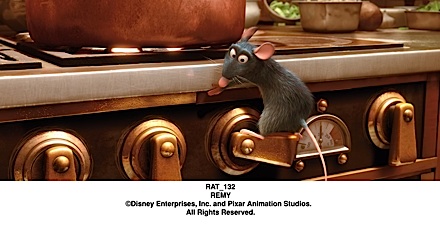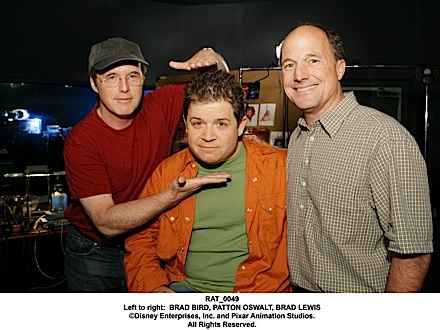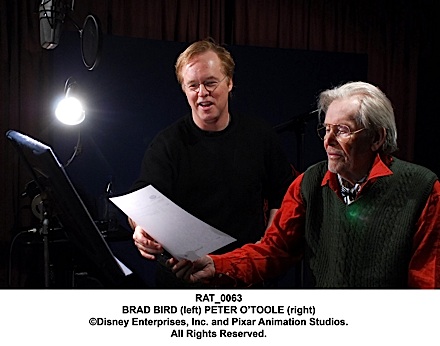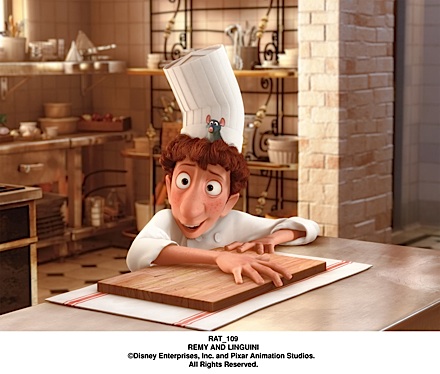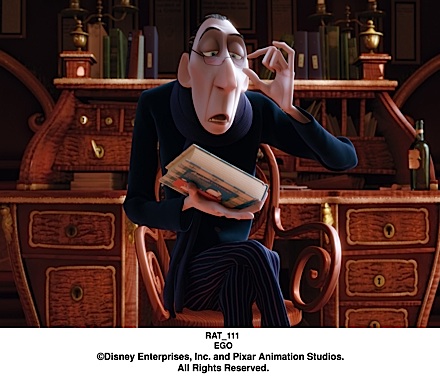 Here are the previously released photos: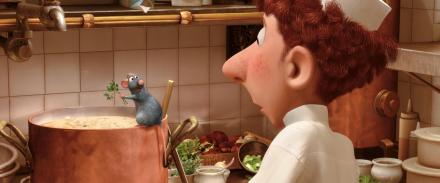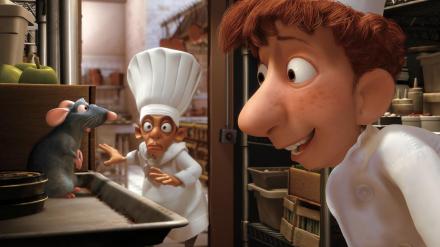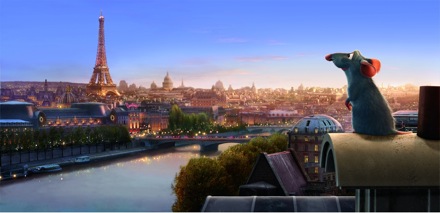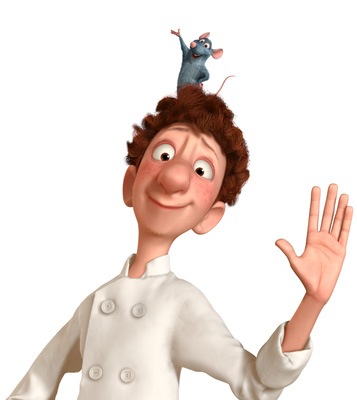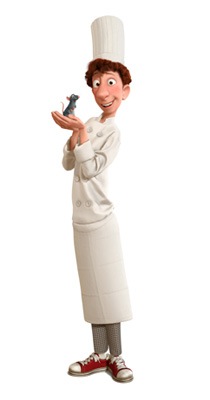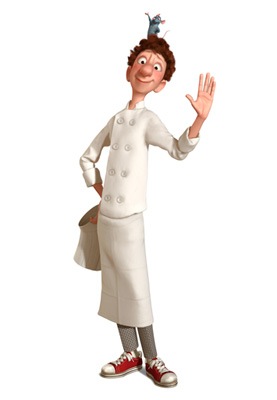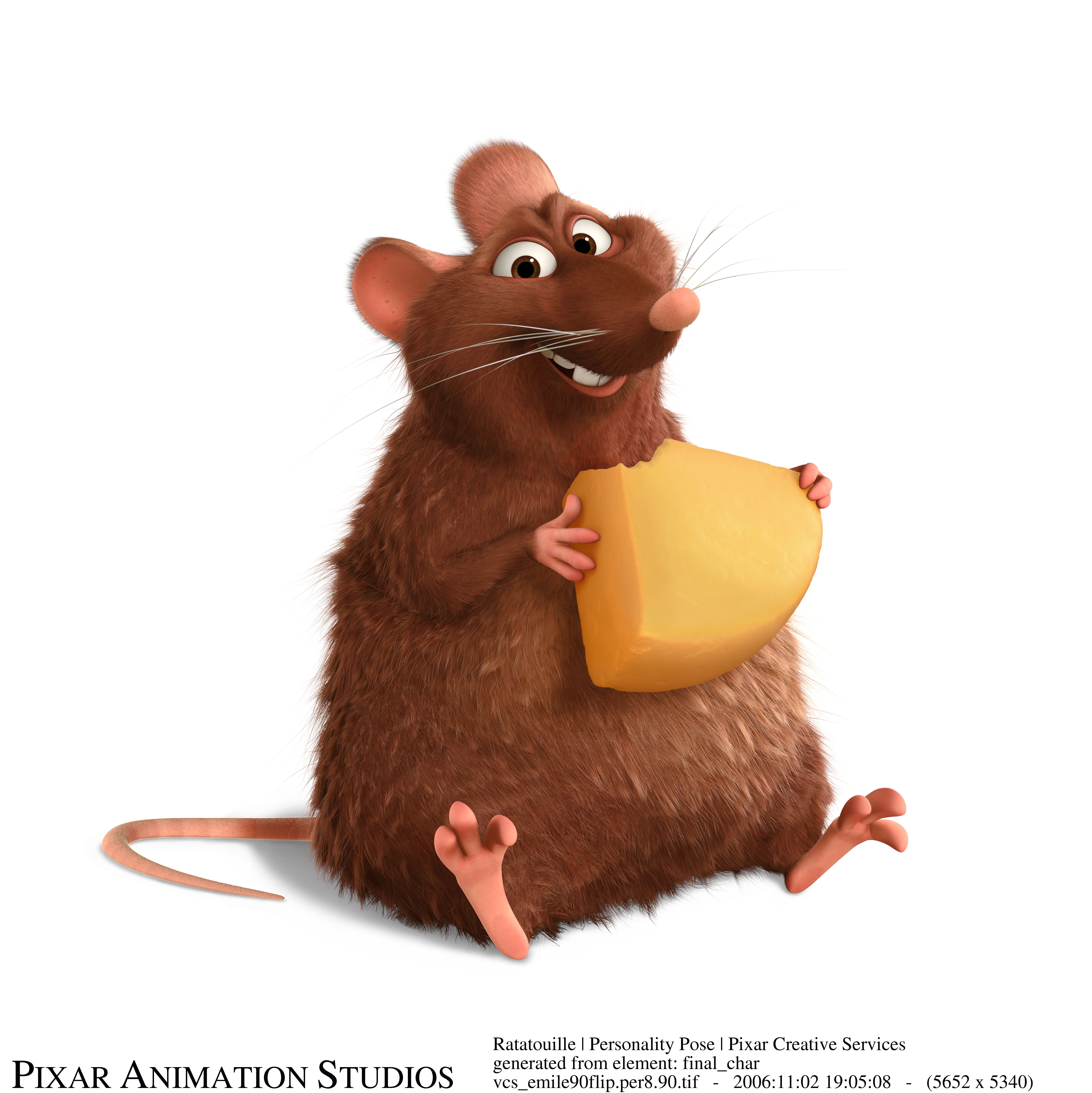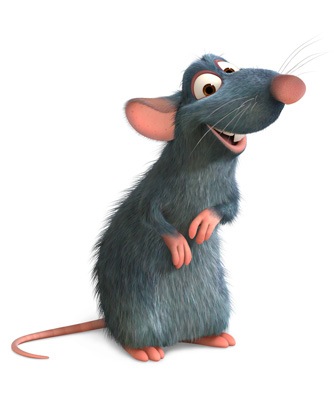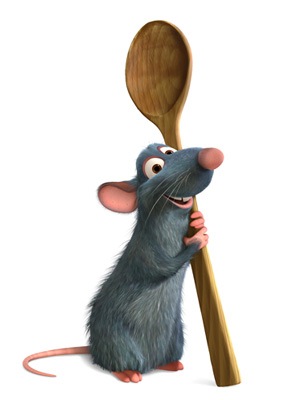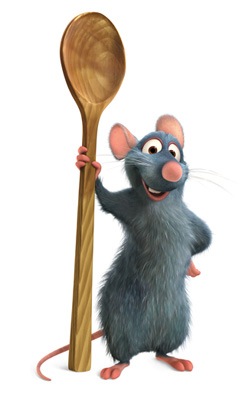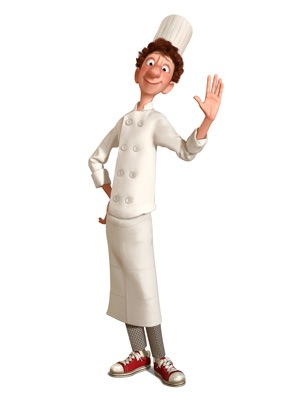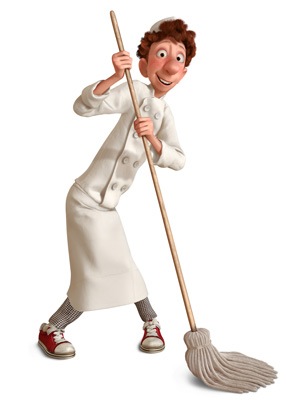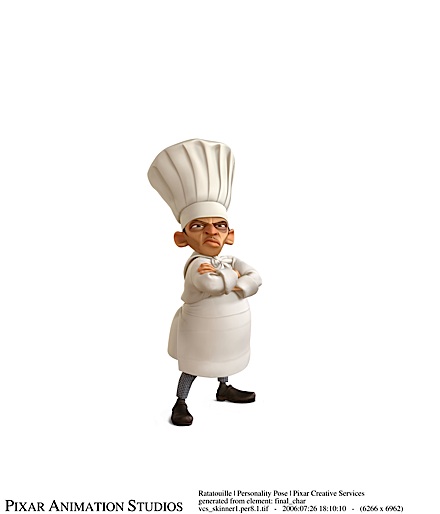 SKINNER: Voiced by Ian Holm
Skinner, whose modest physical stature belies a domineering, even sadistic personality, is the chef in charge at Gusteau's. Once the sous-chef to Gusteau himself, Skinner assumed control of the restaurant and business when the great chef died without an heir, and promptly set about exploiting Gusteau's reputation with an extensive and mercenary line of Gusteau-branded products, from pizzas to frozen burritos. He's driven the restaurant, once a temple of culinary art, into a profitable but soulless luxury meal machine.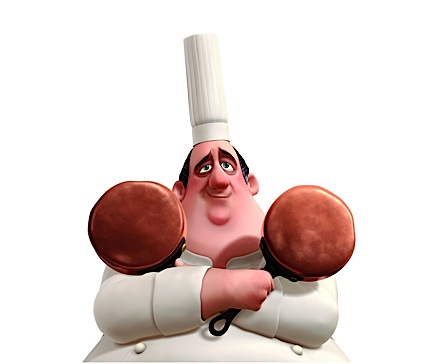 GUSTEAU: Voiced by Brad Garrett
The late Auguste Gusteau, France's greatest all-time culinary genius, is the author of Anyone Can Cook, the cookbook that inspired Remy to dream of becoming a chef. His restaurant, in Paris, France, became a landmark on the strength of Gusteau's imaginative vision and masterful preparation, which simultaneously honored and played with the traditions of French cuisine. Gusteau died mysteriously soon after his restaurant was downgraded from five stars to four stars (by Monsieur Ego), but his spirit lives on in his recipes and in Remy's imagination – the great chef is a recurring figure as Remy's imaginary soul mate and counselor.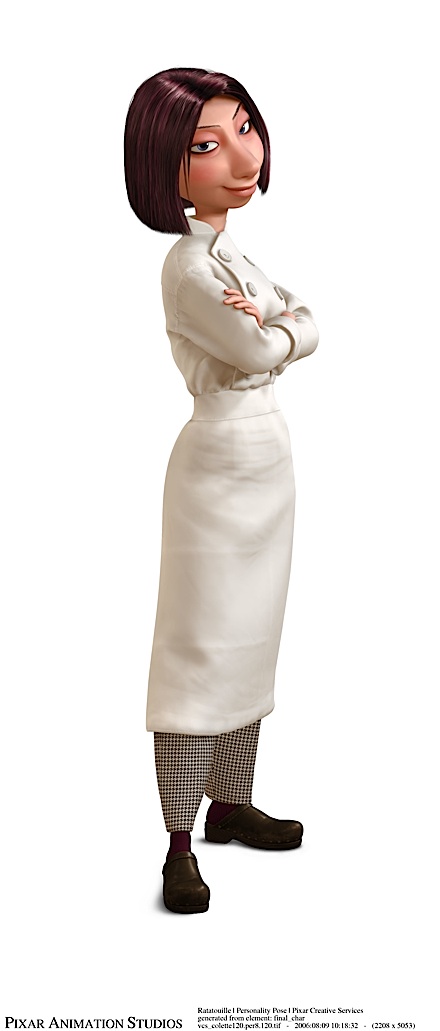 COLETTE: Voiced by Janeane Garofalo
Colette is the toughest chef and the only female in the kitchen at Gusteau's. Her grit, talent, and intimidating air have brought her far, but years of climbing the ladder in the male-dominated world of haute cuisine have made her wary and self-contained. At first, she is exasperated at being assigned to "babysit" Linguini as he begins his trial period as a chef. But as time passes, Linguini's vulnerability and guilelessness begin to win her over.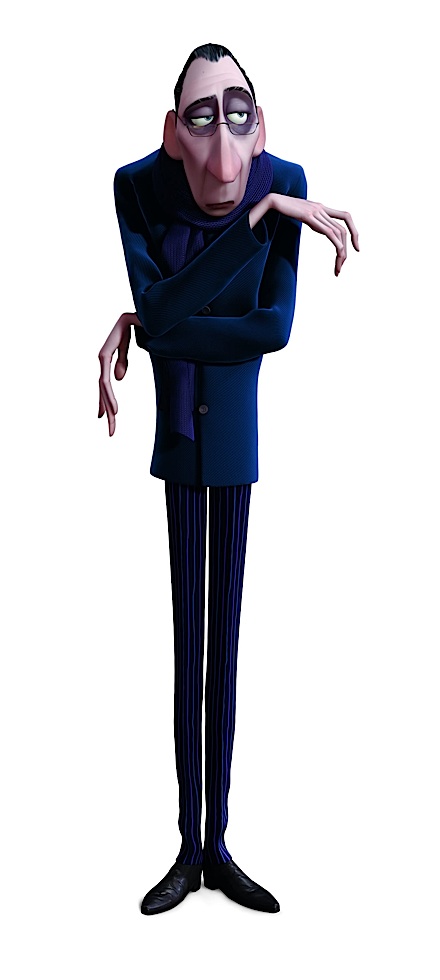 EGO: Voiced by Peter O 'Toole
Anton Ego, the most powerful food critic in Paris, can make or break a restaurant with a single review. The sight of his dour, colorless, and unsmiling face strikes fear into the heart of even the most complacently successful of culinary celebrities. Chefs have become so afraid of displeasing
"The Grim Eater," as he is commonly known, that no one dares to change a menu without his blessing. Ego has grown accustomed to this power over the years and by now regards it as his due.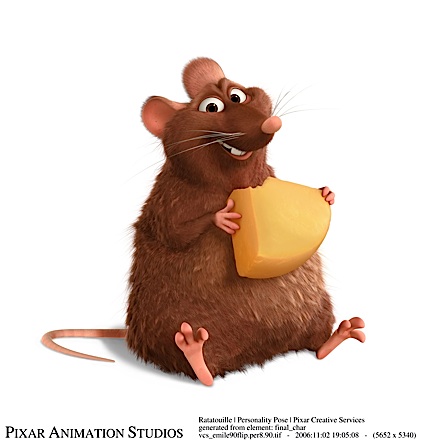 EMILE: Voiced by Peter Sohn
Emile, Remy's brother, is a rat's rat-a little overweight and good-natured, he's a lover of life and all things edible and inedible. He doesn't always understand the finer points of his brother's obsession with good food, but he is always ready to support Remy on one of his harebrained errands, or cheer him up when he is feeling low. His bottomless and appreciative appetite makes him the perfect audience for Remy's culinary delights.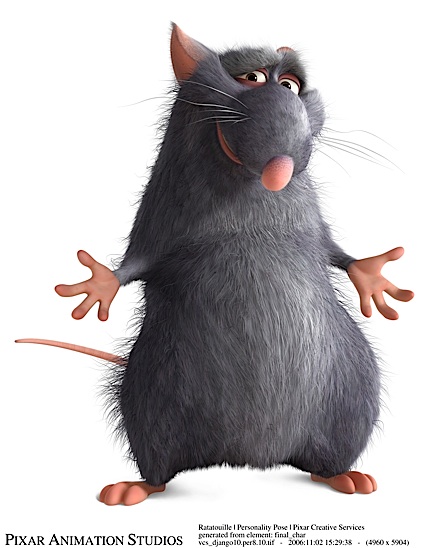 DJANGO: Voiced by Brian Dennehy
Django, Remy's father, is the patriarch of the rat clan. Django expects his oldest son, Remy, to one day take over the responsibilities of leading and providing for the extended rat family, but he is frustrated by his son's finickiness and reluctance to eat perfectly good garbage. To Django, it's clear that "humans = death" and a restaurant kitchen is no place for Remy to be hanging around, not to mention cooking. Out of the question.
Brad Bird's Ratatouille hits theaters on June 29th, 2007.