What The Flock Is Going On Here!? The Flock Movie Trailer Revealed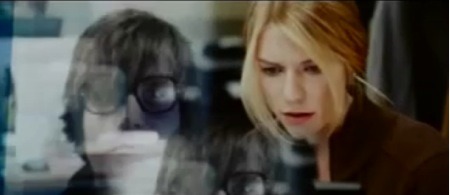 I've never been a fan of Richard Gere. Something about him always skeeved me out. But I very much dugg The Hoax (which you should all check out when it hits DVD). Check out the trailer for his new movie The Flock, which immediately sucked me in. The film also stars Claire Danes (who always makes interesting choices). I would say it looks good, but I'm not exactly sure what I just watched. But you can be sure that it will probably be good considering Wai Keung Lau, the man behind the popular Infernal Affairs series (which was remade into a little American film called The Departed – ever hear of it?) is behind it.
What is it about? According to IMDb, the film tells the story of hyper-vigilant federal agent (Gere) who, while training his young female replacement (Danes), must track down a missing girl whom he is convinced is connected to a paroled sex offender he's investigating. Working against the clock they unravel the twisted details to track the potential killer. Oh yeah, and Avril Lavigne plays the young girl who gets kidnapped. I know I'm going to get crap for saying this, but, I actually don't mind Avril's music. That said, her cinematic efforts so far have been poor at best. And you can;t say she didn't have good direction as Richard Linklater directed her in Fast Food Nation. But fear not, I'm betting that Avril's contribution to the film is minimal.
Check out the trailer (via: MAM) after the jump.
[flv:http://www.slashfilm.com/wp/wp-content/trailers/theflock.flv 450 190]
The Flock is currently scheduled to hit US theaters in October.