Video Footage: On The Set Of Iron Man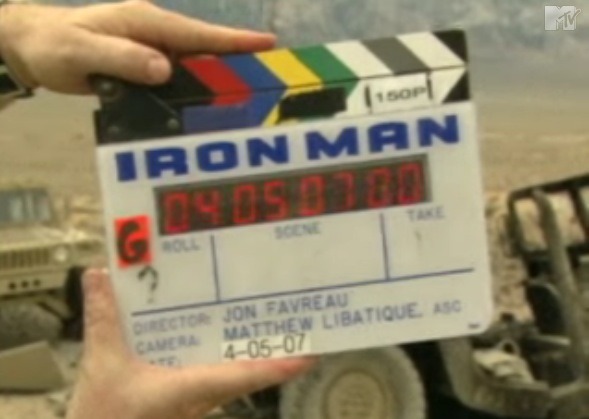 MTV not only scored an Iron Man set visit, but they've come back with three videos which may be worth checking out. Usually video cameras (and still cameras) are barred from Hollywood set visits, so I was shocked to find that MTV not only snuck one it, but captured some awesome footage of them filming the movie. And this isn't just footage of some guy getting out of a car, or whatnot. MTV actually got a chance to premiere some in action footage.
Video #1: An interview with director Jon Favreau and actor Robert Downey Jr., where they talk about about the film, movie magic, Iron Man's mask, and more. Favreau revelas that one the film's coolest action sequence features Iron Man flying with F22 jet-fighters.
Video #2: We get to see some behind the scenes footage of some of the action sequences being filmed. The scene in the Iraq desert features both Robert Downey Jr. and Terrence Howard. And we also get a glimpse at the first-gen Iron Man mask.
Video #3: Footage from a party scene featuring Robert and Leslie Bibb.