First Look: Speed Racer's Mach 5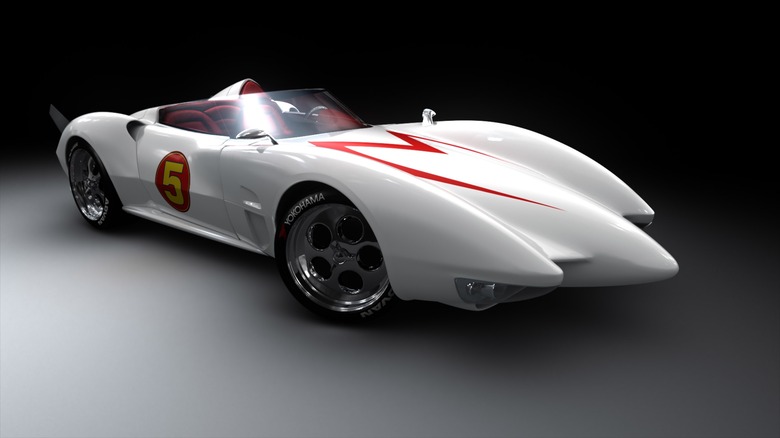 The Wachowski Brothers live-action big screen adaptation of Speed Racer will begin shooting next week, and thus the Warner Bros has released the first photo of the Mach 5. Click on the photo above to see it at a slightly higher resolution.
USA Today's article also reveals a few other tidbits: Chim Chim will be played be a real chimpanzee, the film will have a "retro future" look, and will have a message that focuses on "remaining independent and thinking for yourself." Producer Joel Silver added that the movie "is going to be very bright, very family-friendly. And it will have great effects like The Matrix, just with the car." But most of those action scenes are to be shot in front of a green screen with The Mach 5 "placed on a crane" composited into "computer-generated" backgrounds.