Teen Titans Live Action Movie Announced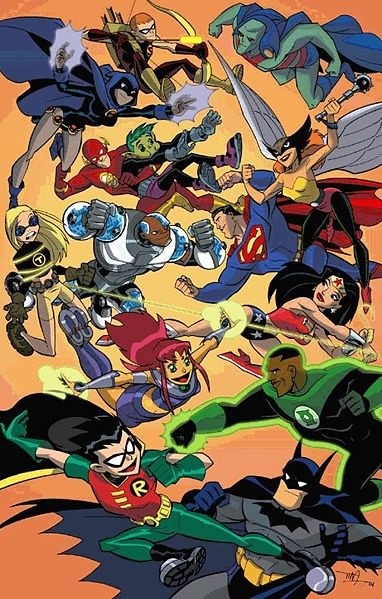 Warner Bros has announced that they will be making a live-action big screen movie based on the ht DC Comic series Teen Titans.
While the first incarnation of the junior Justice League-type group appeared in 1964, it wasn't until the 2003 cartoon network animated television series hit before they became popular in the mainstream (the comic book series was also popular in the 1980's but not to this level). The cartoon team features Robin, Starfire, Cyborg, Beast Boy, and Raven, while the original comic series consisted of Robin, Kid Flash, Aqualad, Wonder Girl and Speedy. It is unknown which of the characters will be included in the feature film outside of the boy wonder. The cartoon series has been praised for also being character-driven, with a focus on the main characters' struggles with being teenage superheroes, their mutual friendships, and their limitations.
Producer Akiva Goldsman says that the film's tone will be consistent with "such recent Warners' comic book fare as Batman Begins, Superman Returns and the upcoming Watchmen." We're taking that to mean darker and more realistic. It will be interesting to see what that actually means. I've never actually been a fan of the series (nor have I disliked the series, I just haven't had much experience with it) so it's hard for me to gauge if this has potential. At first thought, it seems like they are scraping the bottom of the barrel.
Comic Book turned television and feature film writer Mark Verheiden has been brought on board to write the script. Verheiden has a strong background in the comic and sci-fi genre, having written and produced episodes of Battlestar Galactica and Smallville, and scripted My Name is Bruce, Timecop, and The Mask.