Michael Moore's Sicko: Video Clips, Movie Posters And More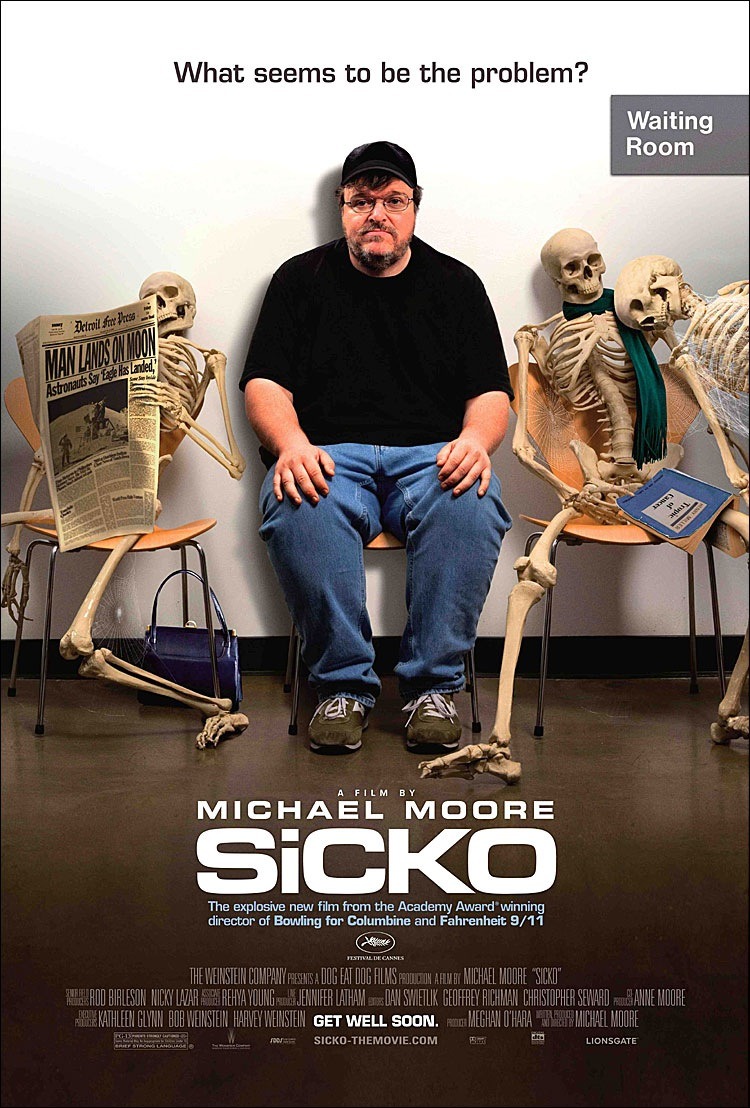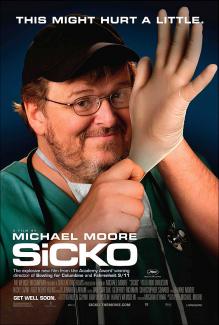 Michael Moore's new film attacking the American Heath-care system has premiered at the Cannes Film Festival to rave reviews (heck, even Fox News loved it). Cinematical has posted two new theatrical posters from the film, as seen above. Click on them to see a higher resolution version. I love the film's new tagline ("Get Well Soon"). For those who are interested, Salon.com has a great article on the film and Moore's Cannes press conference. Variety is also running a piece that has a quote from Moore commenting on his critics' relentless attacks:
"People say I'm the propagandist, but I'm the one voice marching against the lies that are put on the American public," he said during a conversation held at AmPav. "How much longer am I going to be doing this? Taking shit for it, and then having people say three years later, 'Hmm, maybe he was right'? I'm a human being having to go through this and I don't enjoy it."
We also have the first publicly released video clips from the new film below. The first clip shows Moore at a British hospital. The second clip features a man who had two fingers chopped off in an accident, and how much medical care costs. Check it out after the jump.
[flv:http://www.slashfilm.com/wp/wp-content/trailers/sicko.flv 440 230]
[youtube]iFUtAaeYxno[/youtube]