John Cusack's Stopping Power Has A 51-Minute Chase Sequence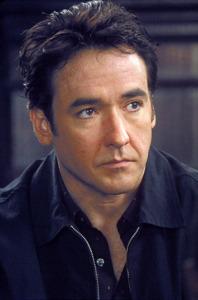 Speed director Jan de Bont has been shopping his latest film at this year's Cannes Film Festival. Stopping Power (a colloquial and euphemistic term used to describe the ability of a particular weapon to stop the actions of an individual by means of penetrating ballistic injury) stars John Cusack as an American tourist whose daughter is kidnapped. Variety describes the film as:
"An average dad who just happens to be an experienced test pilot, he engages in a cat and mouse hunt for his daughter, and the pic culminates in a 51-minute, real-time chase involving cars, helicopters and jets."
A 51-minute chase sequence? That sounds intense. So far the $50 million film has sold in a few overseas territories. The US distribution rights are expected to by  signed away by festival's end.