The Tracey Fragments Movie Trailer And Poster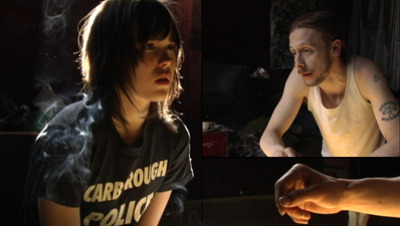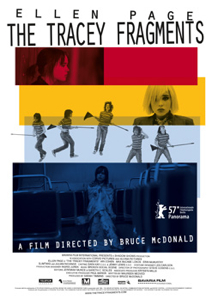 Are you an early adopter? I bought my first DVD player for like $400. I'm that guy. But I'm not just an early adopter when it comes to technology. I also take the same philosophy with writers, directors and actors/actresses. And one of the actresses we've been watching for a couple years now (ever since seeing her in the midnight showing of Hard Candy at the 2005 Sundance Film Festival). But you probably know Ellen Page as Kitty Pride from X-Men: The Last Stand. She was also in An American Crime which we saw at this year's Sundance, but we're still trying to forget about it. But one thing is for sure, this girl has talent. She will be the next big thing.
But now we have our first look at her next project, a Canadian film titled The Tracey Fragments. Like most of the movie trailers we've been posting these days, the film will premiere at the Cannes Film Festival this week. What is the movie about? IMDB lists the plot synopsis as: "15-year-old Tracey Berkowitz is naked under a shower curtain at the back of a bus, looking for her little brother Sonny, who thinks he's a dog." Uh, yeah... We've watched the trailer and we still have no idea. But we really dig the split-screen cinematography, and the way the director and editor really went for something that looks very different (which is valuable in the Summer of threequels). The director (Bruce McDonald) made a film is 2001 (Picture Claire) starring Juliette Lewis, Dina Gershon, Mickey Rourke which get less than favorable reviews (5.4 rating on imdb?!). But he also made two indie films (Dance Me Outside and Hard Core Logo) which are pretty well liked. So we're still not sure about this one, but we sure want to see it. Check out the trailer after the jump.
[flv:http://www.slashfilm.com/wp/wp-content/trailers/tracey.flv 450 240]