We Own The Night Movie Trailer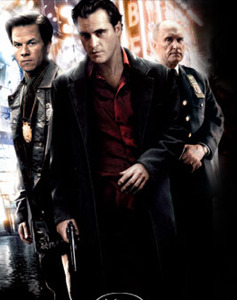 What if The Departed took-place in New York Cit, followed the inner workings of the Russian mob and instead involved two brothers? It would probably look a lot like We Own The Night. It probably helps that the film also stars our favorite foul-mouthed Boston cop Dignam. And that's actually not an insult but a compliment. The Departed was the best movie of last year, and this looks like it could be close to that level (well, you never know from just a trailer).
The film is written and directed by James Gray (Little Odessa, The Yards) and premieres at the 2007 Cannes Film Festival. Mark Wahlberg, Joaquin Phoenix, Robert Duvall, and Eva Mendes star in this story about a New York nightclub manager tries to save his brother and father from Russian mafia hit men. Check out the movie trailer after the jump.
[flv:http://www.slashfilm.com/wp/wp-content/trailers/weownthenight.flv 450 240]
Universal owns the distribution rights, although the release date is not yet set in the US. Our best educated guess says that this film will hit theaters in Late-Late 2007, just in time for Awards season.